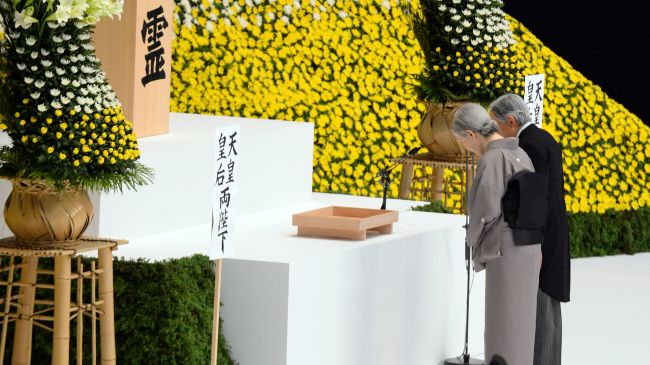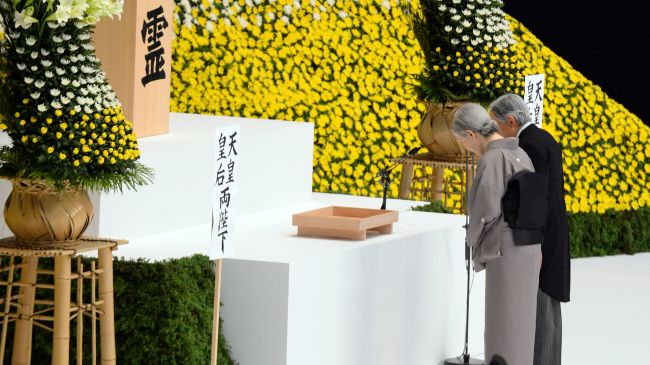 China has summoned Japan's ambassador to Beijing to protest visits by Japanese cabinet members to a controversial war shrine, which is seen as a symbol of Tokyo's past militarism.
Beijing told the envoy it "strongly opposed and strictly condemned" the visits, China's Foreign Ministry spokesman Hong Lei said in a statement issued on Thursday.
Senior Japanese politicians on Thursday joined the public at the Yasukuni shrine, which is dedicated to the nation's 2.5 million war victims, including convicted war criminals. Prime Minister Shinzo Abe and Emperor Akihito, both absent at the event, delivered brief messages at a separate commemoration event.
The Chinese official stated that the visits "seriously hurt" the feelings of those who suffered during the war in China and other Asian states.
The visits "fundamentally attempt to deny and gloss over Japan's history of invasion," the Chinese Foreign ministry statement added.
"Only by seeing history correctly and learning from it can Japan embrace the future. We urge Japan to follow its promise to seriously examine its history and win the trust of international society through actions."
"Otherwise relations between Japan and its neighboring countries will have no future," the statement read.
Yasukuni shrine has been a major obstacle in Japan's attempts to mend ties with its neighbors. China and South Korea see the monument as a potent symbol of Tokyo's imperialist past.
Japanese officials, however, say their visits were intended not to glorify war, but to honor the dead and pray for peace.