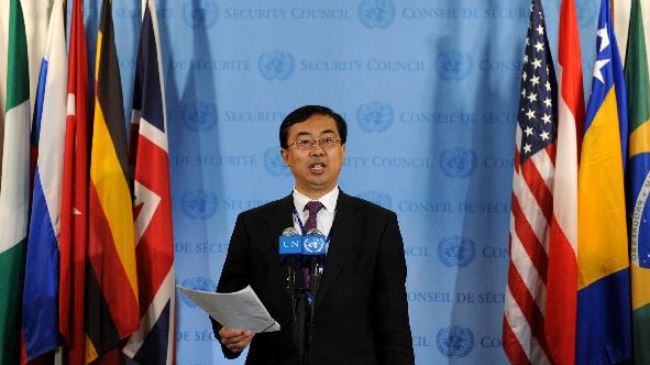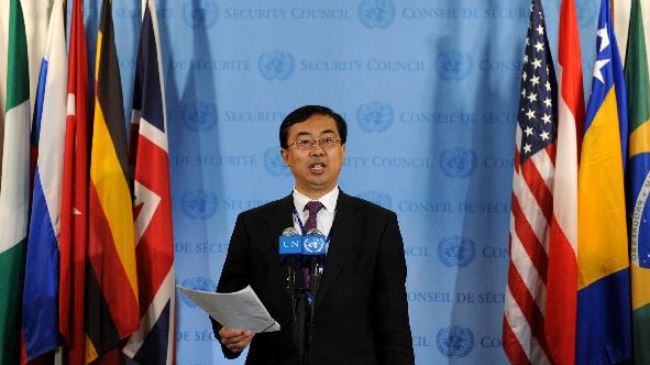 China has called on all relevant parties to negotiations over Iran's nuclear energy program to adopt a "flexible and pragmatic" policy to accelerate the conclusion of a comprehensive deal.
"We hope that all the parties adopt a flexible and practical attitude, meet each other half way, and eventually reach a fair, balanced, mutually beneficial and win-win comprehensive agreement," said Wang Min, China's deputy permanent representative to the UN.
The Chinese envoy made the remarks at a UN Security Council meeting on the 1737 Committee, which is tasked with overseeing a set of sanctions imposed on Iran over its nuclear energy program in December 2006.
"China stands ready to work together with all parties and actively promote the negotiations .. to make new contribution to a comprehensive settlement to the issue," he said.
Iran and the five permanent members of the UN Security Council – the United States, Russia, China, France and Britain – plus Germany have been discussing ways to iron out differences and start drafting a final deal that would end the West's dispute with Iran over the country's nuclear energy program.
Last November, Tehran and the six countries signed an interim deal in Geneva, which took effect on January 20 and expired six months later. In July, Iran and the six countries agreed to extend negotiations until November 24 this year after they failed to reach common ground on a number of key issues.
The Iranian negotiating team, headed by Foreign Minister Mohammad Javad Zarif, departed for New York on Tuesday morning for a new round of talks scheduled for September 18.