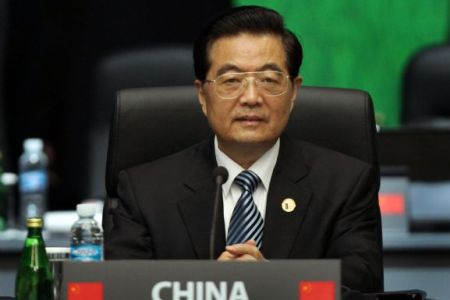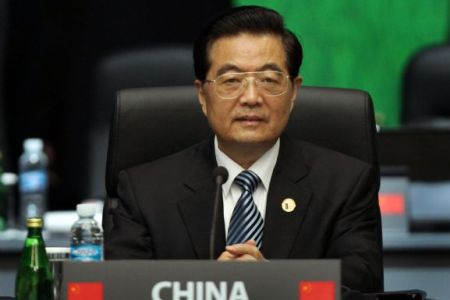 China has called on the United States to adopt responsible economic policies, following the Federal Reserve's announced plans to inject $600 billion into the country's market.
Speaking at the G20 summit in the South Korean capital of Seoul on Friday, Chinese President Hu Jintao urged the United States to revise its economic policies, as he presented a plan for achieving strong and balanced global growth.
"Major reserve-currency economies must carry out responsible policies and keep their exchange rates relatively stable," AFP quoted Hu as saying.
On the final day of the two-day summit of world's leading economies, which has been dominated by disputes over currency and trade policies, the Chinese president called for a sustainable development and further reinforcement of international cooperation.
"The world community should improve the framework for strong, sustainable and balanced growth and promote cooperative development… champion open trade and promote coordinated development," Hu said.
The Chinese president also called for restructuring of the financial system.
"The world community should reform the financial system and promote stable development… narrow the development gap and promote balanced development," he added.
The United States has been fiercely criticized by other G20 member states who oppose the US Federal Reserve's announced plans to print and pump $600 billion into its economy by the end of June 2011.
The move is believed to improve the US slow-moving economy, as it partially weakens the dollar's value and thus helps the country's exporters to be more competitive and stimulates job creation.
Asian governments, in particular China, accuse the US of trade protectionism as they argue that it will add to the flood of cash pouring into the region and destabilize regional economy, pushing up the value of Asian currencies and making exports more expensive.
Meanwhile, the United States has also blasted China, saying Beijing holds the yuan deliberately low so that Chinese goods can enjoy an artificial competitive edge at the expense of other countries.