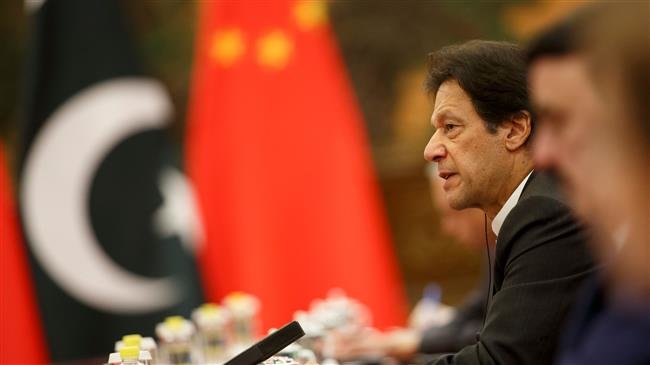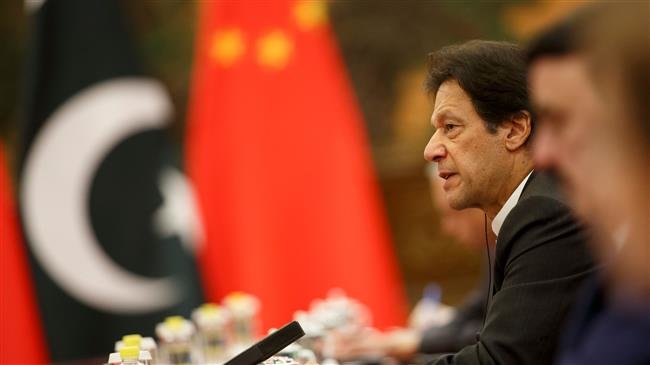 China has promised to support Pakistan's economy which Prime Minister Imran Khan described in a "very difficult" situation as he started his official visit to Beijing on Friday.  
Khan, who arrived for a four-day visit, met Chinese President Xi Jinping in Great Hall of the People and said he had come to learn.
The Pakistani prime minister told Xi that his government has "inherited a very difficult economic situation," since coming to power in August.
"Countries go in cycles," Khan told Xi. "They have their high points, they have their low points. Unfortunately, our country is going through a low point at the moment with two very big deficits, a fiscal deficit and a current account deficit. And so we, as I've said, have come to learn."
The Chinese president told Khan that Beijing and Islamabad were "all-weather" friends, but did not mention any economic aid to the country in front of reporters.
"I attach great importance to China-Pakistan relations and am willing to work together with the prime minister to strengthen the China-Pakistan all-weather strategic partnership and build a new era of China-Pakistan destiny," Xi said.
Khan, accompanied by his Foreign Minister Shah Mahmood Qureshi, is also scheduled to meet Chinese Premier Li Keqiang on Saturday, when the two sides are expected to sign a series of agreements.
The fiscal crisis, which Khan said has inherited from former governments, has put his government under early pressure, and sparked public anger over the rising prices of basic goods.
Khan is now seeking an emergency bailout loan of $8 billion from the International Monetary Fund, which plans to send a team to Pakistan to assess the situation.
Pakistan has already taken out billions of dollars in loans from China and will have to payback $100 billion to China by 2024 of total investment of $18.5 billion.