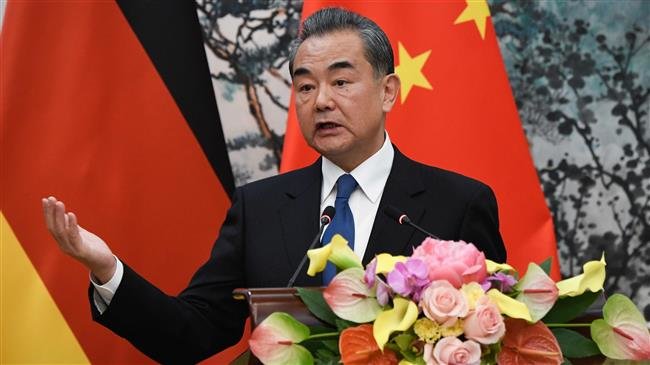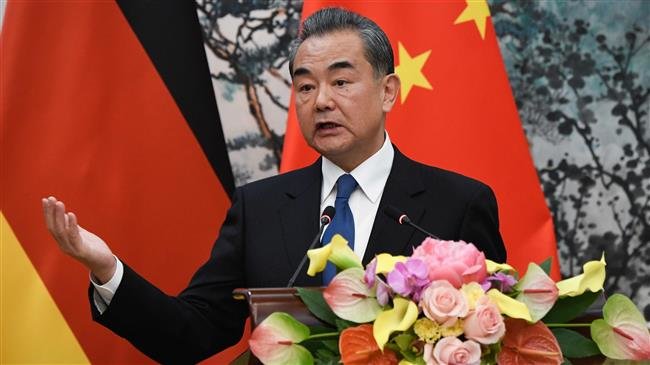 Chinese Foreign Minister Wang Yi has warned against the "bullying" of its citizens amid a diplomatic row with Canada over the detention of a Huawei Telecom executive on a United States arrest warrant.
"The safety and security of Chinese compatriots are our priority. China will never sit idly by and ignore any bullying that violates the legitimate rights and interests of Chinese citizens," Foreign Minister Wang said in a Tuesday speech in Beijing, without specifically pointing to the case of Huawei's Chief Financial Officer Meng Wanzhou.
"We will fully safeguard the legitimate rights of Chinese citizens and return fairness and justice to the world," China's top diplomat added at the opening of a diplomatic symposium.
Meng was detained in Vancouver on December 1 over US allegations that her company bypassed Washington's anti-Iran sanctions.
China has protested the arrest in Canada of the Chinese chief financial officer of telecom giant Huawei on charge of violating the US sanctions on Iran.
China says Canada has treated Meng in an "inhumane" manner. Chinese media reports say she has not been offered adequate medical care during her detention.
Chinese Foreign Ministry spokesman Lu Kang said during a daily press briefing that the Chinese government was not informed by Canada of her arrest and that Beijing "learned this through other channels."
In his Tuesday address, Wang also pointed to the continuing tensions with the US, calling on Washington to stop treating trade between the two countries as a "zero-sum game."
"Take a more positive look at China's development, and constantly expand the space and prospects for mutual benefit," he said. "There is no need to artificially create new opponents, and an even greater need to avoid self-fulfilling prophecies."
Meng's arrest has further intensified US-China tensions despite an apparent truce in their trade war, leading to the summoning of both the Canadian and US ambassadors by Beijing over the weekend.
Meng Wanzhou was arrested during a stopover at Vancouver airport on a US extradition request on December 1.
Meng pursuing release on bail in court
The Huawie executive, who faces possible extradition to the US, is seeking her release on bail in a Vancouver court on Tuesday as the judge weighs final issues in his decision on that matter.
Tuesday will be the third day of bail hearings in a British Columbia court. On Monday, Meng's lawyer, David Martin, offered her husband as surety on Monday.
The judge and the public prosecutor, however, questioned whether Meng's husband, identified as Liu Xiaozong, could perform such a duty since he is not a resident of British Columbia and would not be affected if she were to breach her bail terms.
"If Ms. Meng were to flee, were to abscond, Mr. Liu would not be left behind here," public prosecutor John Gibb-Carsley said. "He would go with her."
Meng's lawyer is offering up high-tech surveillance devices and a 24-hour security detail to ensure his client does not flee.
He has also suggested a bail guarantee of 15 million Canadian dollars (11.3 million US dollars) and pledged that Meng would hand over all her passports and travel documents to Canadian police, according to court documents.