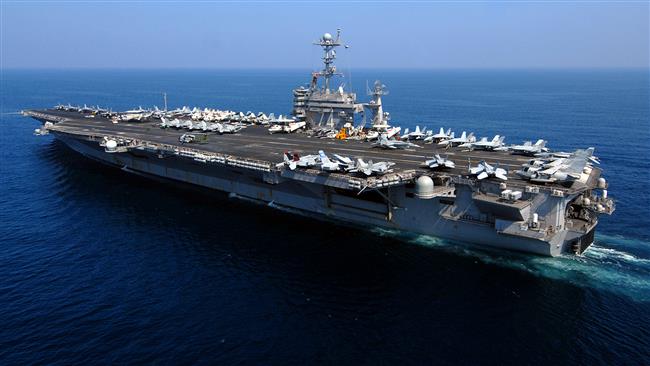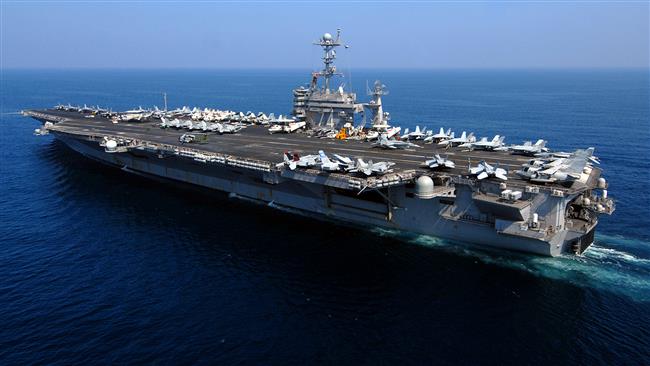 A US aircraft carrier partaking in tripartite naval exercises with Japanese and Indian naval groups in the Western Pacific has been closely followed by a Chinese observation vessel.
The Wednesday incident took place as USS John C. Stennis was diverting the Chinese vessel away from the underway drills, codenamed Malabar.
The waters neighbor the South China Sea, which is claimed by Beijing almost in its entirety.
The US has increased its presence in the Asia-Pacific region through its so-called pivot strategy, which critics denounce as a provocative policy.
It has also been increasingly critical of China's activities in the disputed islands claimed by Beijing in the South China Sea and, on occasions, dispatched aircraft and warships on patrols close to the territories.
Beijing, in turn, accuses Washington of meddling in regional issues and deliberately stirring up tensions in the South China Sea.