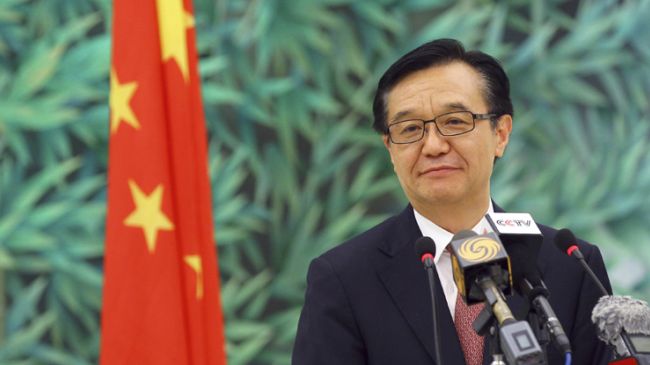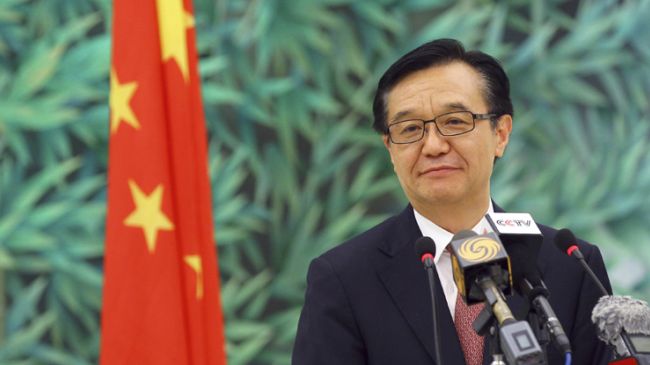 Chinese Commerce Minister Gao Hucheng has arrived in Tehran for economic talks with senior Iranian officials, deputy head of Iran-China Chamber of Commerce says.
The Chinese commerce minister, who arrived in Tehran on Saturday heading a delegation, is to sign an agreement with Iran's Minister of Economic Affairs and Finance Ali Tayyeb-Nia later in the day, Majid Reza Hariri added.
"The Chinese commerce minister will meet with Iranian Minister of Industry, Mine and Trade Mohammad Reza Nematzadeh tomorrow (Sunday), and is also scheduled to meet with Iran Oil Minister [Bijan Namdar Zanganeh]…," he said.
The Iranian official stated that a 110-member delegation of Chinese investors will also travel to Tehran to hold talks with Iranian economic activists.
He said the Chinese delegation will arrive in Tehran on March 2 to attend a meeting on opportunities for cooperation Iranian and Chinese businesspeople.
Hariri added that the two sides would be discussing mutual capacities for implementing joint projects in third countries as well as examining China's investment in Iran with the purpose of production and export to regional states.
China, as Iran's biggest economic partner, is of great importance in Iran's foreign policy. In 2012, the volume of non-oil trade between the two countries was over USD 13 billion out of which over USD 5 billion was Iran's exports to China.