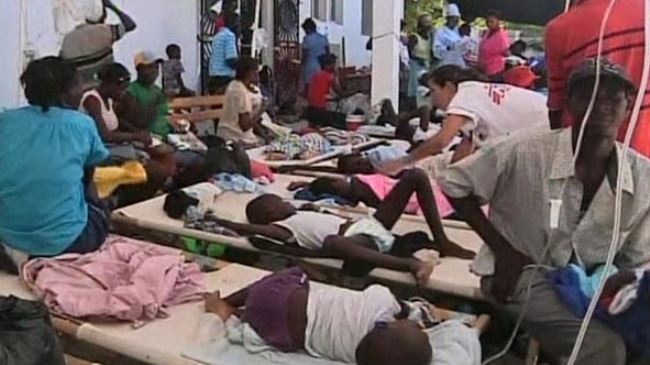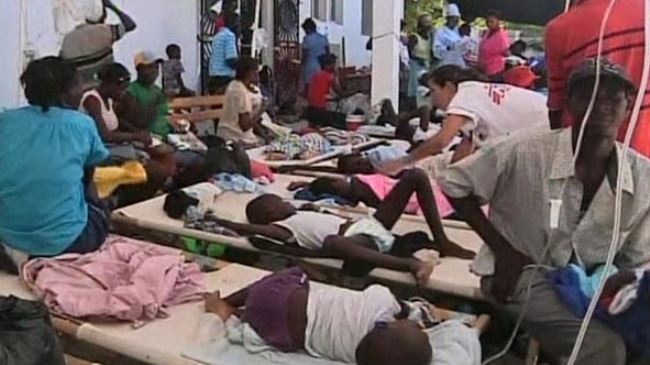 International medical agency Doctors Without Borders (MSF) has expressed concern about the sharp rise in reported cholera cases in Haiti, adding that the country's health system does not have the capacity to adequately cope with the outbreak.
The group said in a Wednesday statement that the Haitian health system "is still facing shortages of funding, human resources and drugs" and authorities are displaying a "lack of preparation for outbreaks that are known and foreseeable."
Oliver Schulz, the head of the MSF's Haiti mission, said the number of cholera patients in the country's capital of Port-au-Prince has increased "very quickly" in recent weeks.
According to Schulz, who visited one of two Port-au-Prince emergency centers set up by the group, more than 2,000 people with symptoms of the bacterial disease had required emergency hospitalization in the capital since mid-October.
The epidemic was allegedly brought to Haiti by UN peacekeepers in 2010. Back then, the UN peacekeepers from Nepal, who were deployed to the country in the aftermath of a devastating earthquake, reportedly introduced the disease into the impoverished country.
Over 700,000 people are estimated to have been infected by the disease, which has killed more than 8,500.