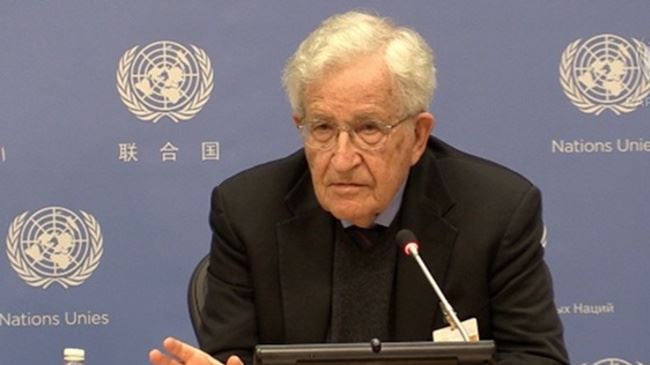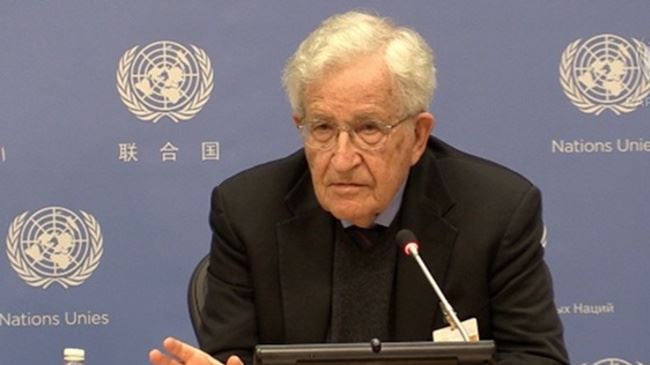 Prominent American thinker Noam Chomsky has condemned the United States for using the language of threat against Iran.
"Any Western, any American diplomat or journalist says that with regard to Iran all options are open … what does that mean? All options are open means force is open, means nuclear attack is open," Chomsky said.
He said that using the language of force against countries was in contravention of the UN Charter.
"Those of you who may recall an obscure document called the UN Charter might remember Article II which bans the threat or use of force in international affairs," he added.
Chomsky made the remarks at a meeting of the Committee on the Exercise of the Inalienable Rights of the Palestinian People at the UN General Assembly Hall on Tuesday.
The United States, Israel and some of their allies have repeatedly accused Iran of pursuing non-civilian objectives in its nuclear energy program.
US officials, including President Barack Obama have time and again threatened that "all options are on the table" regarding Iran's nuclear energy program.
In the gathering, Chomsky also lashed out at Israel for what he described as its crimes against Palestinians.
He said Tel Aviv has been using a variety of techniques to drive Palestinians from their homes.
As a result of Israel's policy, Chomsky said, the Palestinian population has reduced from 300,000 in 1967 to roughly 60,000 today.