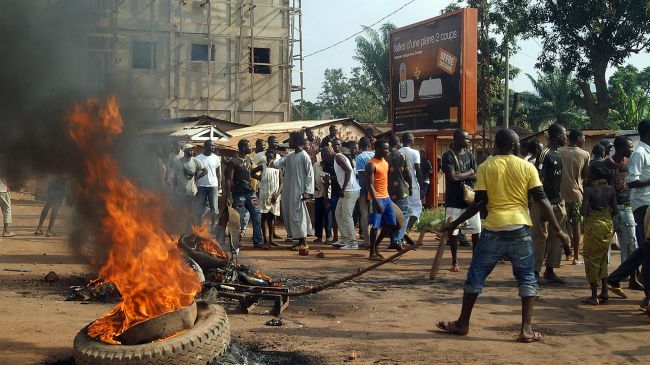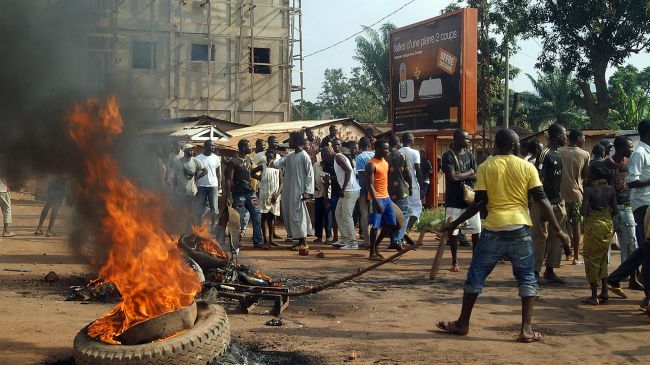 Christian mobs and militias are threatening to kill Muslims despite relative calm in the crisis-hit Central African Republic (CAR), Press TV reports.
There have been reports of attacks on mosques and looting against Muslim-owned shops and houses in the capital, Bangui.
"The Christians only want to destroy the Muslims; they killed women and children here. We are scared. We don't know why they attack us. They don't want us in the Central African Republic, where else can we go," a Muslim man told Press TV in Bangui.
This is while a Christian mob told Press TV, "We will do exactly what the Muslims did to us. They killed us, so we will do the same to them. We want peace in the country. We want peace in the Central African Republic. So we will cut the throats of all the Muslims,"
The African nation plunged into a deadly unrest in March 2013, when Christian militias launched an attack on the capital.
The United Nations has already warned of a potential sectarian genocide in the African country.
Violence has been raging on even after the country's interim leaders President Michel Djotodia and Prime Minister Nicolas Tiangaye both stepped down on Friday in an effort to ease tensions.
Thousands of stranded foreigners caught up in violence in the CAR have started leaving Bangui.
Antoine Mbao Bogo, the local Red Cross president, on Sunday confirmed 13 deaths in two days of consecutive intense clashes in the country's capital since January 10.
The deaths have spread fear across Bangui, and many streets in the city were deserted on Sunday.