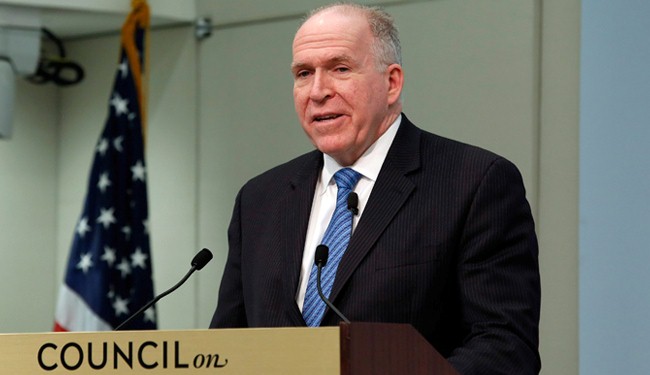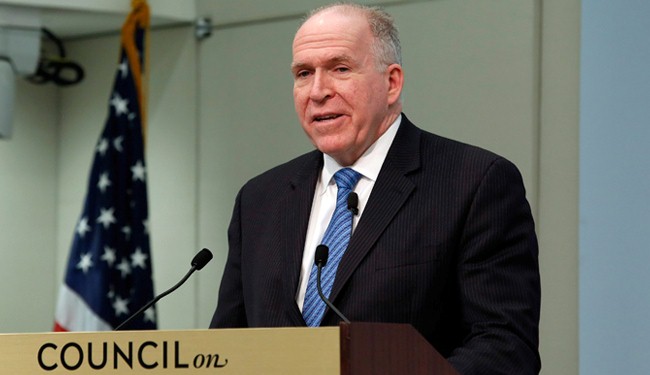 The director of US spy agency CIA has confirmed that he has travelled to Kiev to hold talks with Ukrainian "partners and friends," underlining the importance of intelligence collaborations between the CIA and Ukraine.
While talking to Fusion's Jorge Ramos, CIA chief John Brennan admitted to the host's question his visit to Ukraine's capital in mid-April.
"I was out there to interact with our Ukrainian partners and friends. I had the opportunity to walk through the streets of Kiev and also go to Maidan Square and see the memorials to those Ukrainians trying to find liberty and freedom for their people," he said.
Following the visit, deposed Ukrainian president Victor Yanukovich accused Brennan of de facto sanctioning a crackdown on pro-Russian activists in the country's south-east.
Until now the CIA had not disclosed if and why Brennan had been to Kiev but White House spokesman Jay Carney confirmed that the CIA director went in Kiev as part of his trip to Europe and met with high-ranking Ukrainian officials.
"We here at the CIA can work with our partners in Ukraine and other areas to give them the information, the capabilities that they need in order to bring security and stability back to their country," said Brennan.
The CIA chief is not the only American top official to go to Kiev. US Assistant Secretary for European and Eurasian Affairs Victoria Nuland visited the capital twice earlier this year, along with several politicians from EU countries. This sparked anger in Russia who accused the West of meddling in Ukraine's internal affairs.
Moscow-Washington relations soured by the Ukrainian crisis, the CIA director still refused to call Russia an enemy, saying instead it was "a major power."
"It's a country with tremendous influence, especially in this part of the world," he acknowledged.