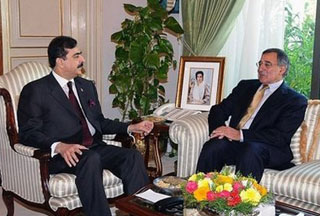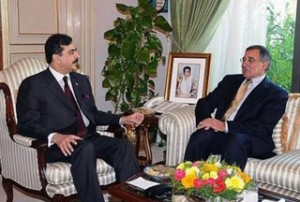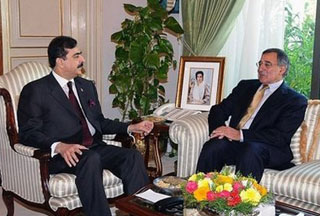 In a meeting between Pakistan's Prime Minister Yousuf Raza Gilani and CIA Chief Leon Panetta, the two sides have agreed to expand military and intelligence cooperation.
Panetta's visit to Pakistan comes amid increased pressure on Islamabad by Washington to fight terrorism.
Panetta and Gilani agreed on "operational functioning between the two militaries and intelligence agencies" to eliminate the threat of terrorism, said the premier's office in a brief statement on Friday.
The two also discussed Washington's policy review in Afghanistan as President Barack Obama nears a decision to deploy 40,000 troops to Afghanistan.
Some Pakistani officials believe the US plan for a troop surge in Afghanistan would push militants into Pakistan.