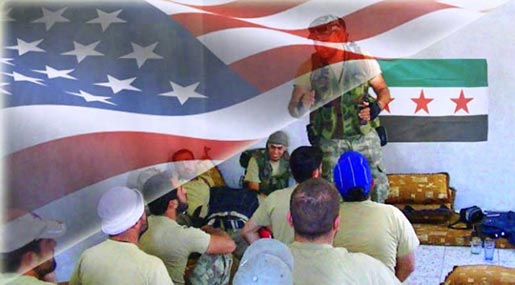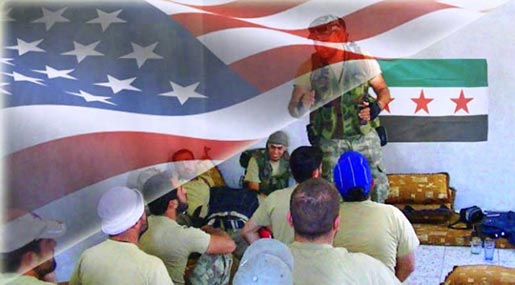 The Washington Post US daily revealed Thursday that "the CIA is expanding a clandestine effort to train opposition fighters in Syria amid concern that US-backed militias are rapidly losing ground."
According to US officials, the CIA program is so is expected to produce only a few hundred trained fighters each month even after it is enlarged, a level that officials said will do little to bolster the so-called Free Syria Army.
The CIA's mission, officials said, has been defined by the White House's desire to seek a political settlement, a scenario that relies on an eventual stalemate among the warring factions rather than a clear victor. As a result, officials said, limits on the agency's authorities enable it to provide enough support to help ensure that US-supported militias don't lose but not enough for them to win.
The officials, who spoke on the condition of anonymity to discuss intelligence matters, said the agency has sent additional paramilitary teams to secret bases in Jordan in recent weeks in a push to double the number of rebel fighters getting CIA instruction and weapons before being sent back to Syria.
The agency has trained around 1,000 rebel fighters this year, current and former US officials said.
The CIA effort was described as an urgent bid to "bolster moderate Syrian militias", which have been unable to mount a serious challenge to Syrian President al-Assad or match the growing strength of rival al-Qaeda factions .
The CIA is "ramping up and expanding its effort," said a US official familiar with operations in Syria, because "it was clear that the opposition was losing, and not only losing tactically but on a more strategic level."
The latest setback came last month, when 11 of the largest armed factions in Syria, including some backed by the United States, announced the formation of an alliance with a goal of creating a so-called Islamic state. The alliance is led by al-Nusra Front, a group that has sworn allegiance to the al-Qaeda leadership.
The agency's training effort is centered in Jordan, where the CIA has long-standing connections to the domestic intelligence service and access to bases guarded by the Jordanian military.
The training is led by small teams of operatives from the CIA's Special Activities Division, a paramilitary branch that relies heavily on contractors and former members of US Special Operations forces. Officials said the instruction is rudimentary and typically spans four to six weeks.
Officials said the main CIA training effort does not involve instruction on using high-powered weapons such as rockets and antitank munitions, which are being supplied by countries such as Qatar and Saudi Arabia, although the agency is involved in tracking those arms flows and vetting recipients.
According to the daily, the hard-line extremist group, the Islamic State of Iraq and Syria [ISIS] and al-Nusra, include fighters who have extensive experience from the war in Iraq, have ties to al-Qaeda and have carried out high-profile strikes against Assad's government.
Mindful of the criticism and investigations that accompanied many of those operations, senior CIA officials have raised the concern that the limits imposed in Syria will do little to shield the agency from criticism if something goes wrong.
"What happens when some of the people we trained torture a prisoner?" said a former senior US intelligence official familiar with agency operations in the Middle East. Even if the CIA can produce records to defend its training program, "we're going to face congressional hearings," the former official said. "There is no win here."