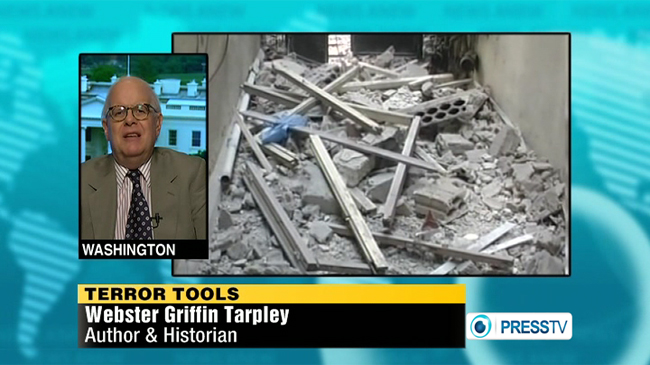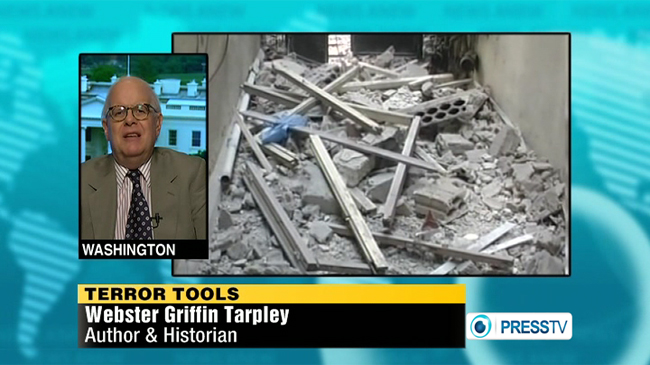 An American author and historian says the secret army of the CIA has a goal of destroying the Syrian state, Press TV reports.
"It's a secret army of the CIA if you will and the goal… is to destroy the Syrian state," said Dr. Webster Griffin Tarpley in an interview with Press TV on Tuesday, referring to efforts made by the anti-Syria regimes.
"Recent news reports indicate that the so-called Free Syrian Army, the death squads are focusing on killing government officials even if they're in the civil service; the government is targeted," Tarpley added.
"They're also attempting to kill scientists because these people are also considered to be the supporters of [President Bashar] Assad and as we've seen on July 18 a huge terrorist attack on the Syrian government killing the defense minister and other top personnel."
On July 18, a bomb attack on the headquarters of the National Security Bureau in Damascus killed Syrian Defense Minister Dawoud Rajiha, Deputy Defense Minister Assef Shawkat, and Assistant Vice President Hassan Turkmani. National Security Bureau chief Hisham Bakhtiar also died of wounds sustained in the attack two days later.
"So there is no doubt this is terrorism. Al-Qaeda has always been … the CIA-Arab legion and it continues to do this and the Saudi role of course is absolutely critical," the American author stated.
Many people, including large numbers of security forces, have been killed in the turmoil that began in Syria in March 2011.
The Syrian army has inflicted heavy losses on the foreign-sponsored insurgents in the northwestern city of Aleppo over the past few days.
On June 21, the New York Times reported that a group of CIA officers are operating secretly in southern Turkey and that the agents are helping the anti-Syria governments decide which gangs inside the Arab country will receive arms to fight the Syrian government.