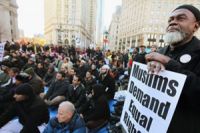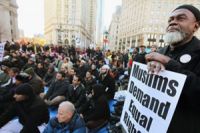 A newly disclosed report raises concerns about direct collaboration of the CIA with the New York Police Department in spying on minorities in New York, especially Muslims, following the 9/11 attacks.
The agency's Inspector General David Buckley said in a report, completed in December 2011, to David Petraeus, the CIA director at the time that "the risk to the CIA is considerable and multifaceted," as control over the relationship is not sufficient.
The NYPD Intelligence Division sent CIA-trained undercover officers into minority neighborhoods to spy on their daily life.
The report said CIA spies are not allowed to take part in domestic operations. One of the four agents embedded with the NYPD, believed he could act without any "limitations" as he was on an unpaid leave of absence and therefore exempt from the prohibition.
The report, just declassified in response to a Freedom of Information Act lawsuit by The New York Times, finds that the collaboration between the organizations was sprinkled with "irregular personnel practices," and that it lacked "formal documentation in some important instances."
The report comes amid lawsuits against the NYPD for its surveillance of Muslim communities and mosques in New Jersey and New York.