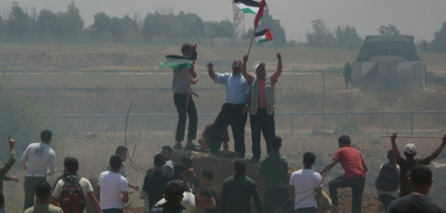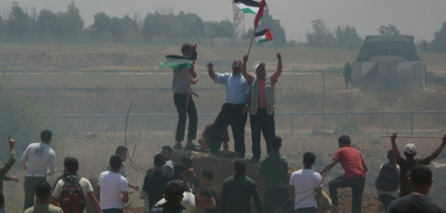 The local initiative committee organized on Tuesday the weekly demonstration against the Israeli occupation forces' decision imposing an off-limits security zone inside the northern Gaza Strip border area.
The march started from Beit Hanun and reached the buffer zone northeast of the town while marchers chanted national anti-occupation slogans.
An Italian activist, Victor, said that the international solidarity movement supports the Palestinian people's just cause against occupation. "We believe in the Palestinians' right to resist occupation," he added.