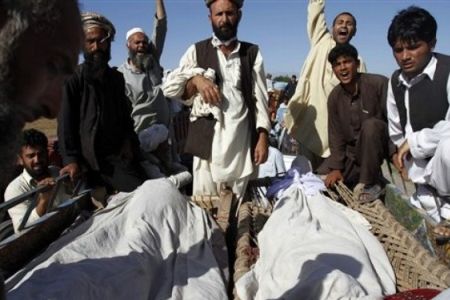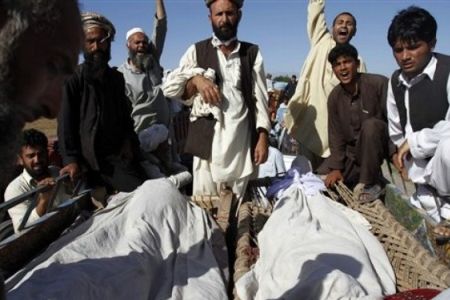 A UN report says the number of civilians killed in Afghanistan increased by 28 percent between August 1 and October 31 of 2012 compared to the same period last year.
The United Nations Assistance Mission in Afghanistan (UNAMA) released the report on December 14.
According to the report, at least 967 civilians were killed and 1,590 others were injured within the third quarter of 2012.
The UN mission had reported a record number of civilian casualties in Afghanistan in 2011, making it the fifth consecutive year with a growing death toll.
The report also stated that some 3,021 civilians lost their lives in 2011. The number is up eight percent from the previous year, with 2,790 deaths.
The United States led an invasion of Afghanistan in 2001 as part of Washington's so-called war on terror.
More than a decade after the invasion, security situation remains fragile in the country despite the presence of thousands of US-led foreign forces.
Civilian casualties caused by US-led military operations have triggered deep resentment among Afghans.