Syria
Civilians Pay $300 to Terrorists to Cross Iraq's Border with Syria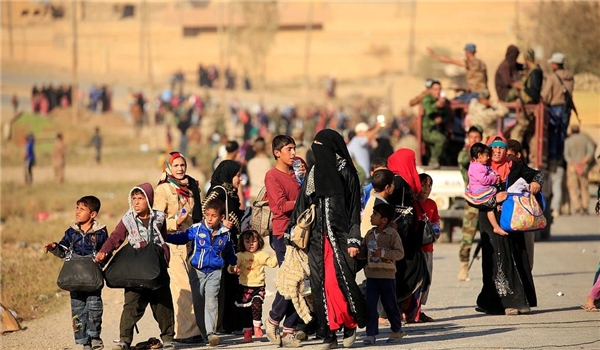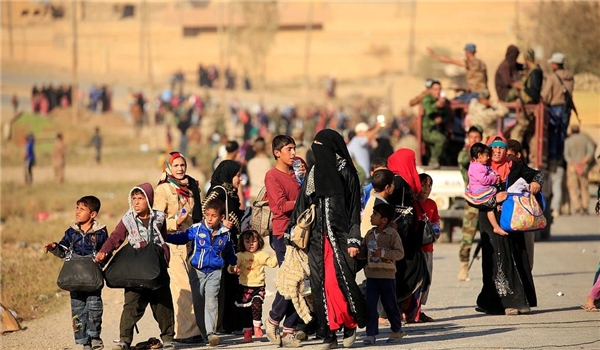 ISIL terrorists are blackmailing anyone willing to leave the regions at Iraqi's border with Syria and ask $300 for each travel permission, an Iraqi source said Wednesday.
A local official in the town of al-Rutbah said that ISIL has set $300 for any civilian who intends to leave Ana, Raweh and al-Qa'em regions in Western Anbar.
Emad al-Deilami further said that ISIL terrorists do not allow anyone to leave the regions, but, civilians can receive permission to move towards al-Rutbah near the border with Jordan via a long desert after paying $300.
He said that the civilians are later transferred via a 18km-long way to a refugee camp West of al-Ramadi town.
Meantime, ISIL does not allow civilians to travel to regions under Iraqi forces' control.
Earlier reports said that Fifteen ISIL militants were killed in airstrikes conducted by Iraqi warplanes between Salahuddin and Diyala provinces.
"Army jets launched airstrikes on ISIL havens in al-Mayta and al-Boujumaa villages in Mutaibija," a source said,  Baghdad Today reported.
The shelling, according to the source, "left four rest houses and five vehicles destroyed. More than fifteen members were killed."
Iraqi jets carried out similar air raids targeting ISIL convoy and a rest house in Mutaibija, making these attacks the third in two days.
Occasional attacks have been witnessed in Mutaibija by ISIL against government and popular troops deployments since Iraqi forces, backed by their allies, launched a major offensive to retake areas occupied by ISIL since 2014.
Pivotal regions that link between each of Diyala, Salahuddin and Kirkuk, are still held by the militants which poses threats to the liberated regions. Iraqi troops are urged to prevent the militants infiltration between Salahuddin and Kirkuk provinces, especially the regions stretching along Hamreen mountains and Al-Azeem town.
It's expected that the Iraqi government will head towards liberating other ISIL strongholds across Iraq, including in Salahuddin.