Syria
Civilians Take Refuge in Army-Held Areas after Opening 3 Humanitarian Corridors in Dara'a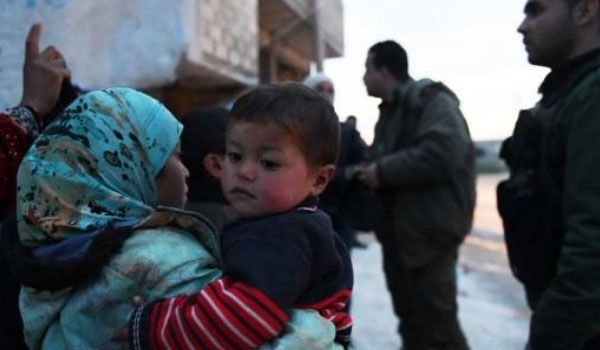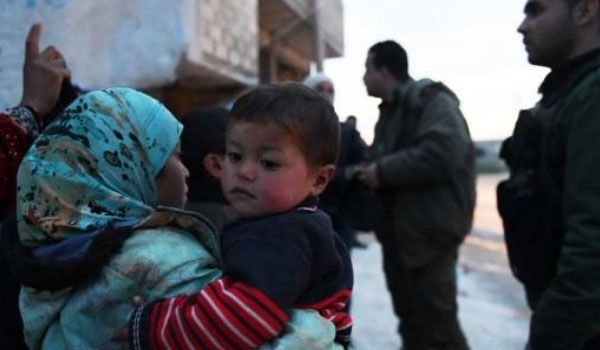 Hundreds of civilians fled to the army-held areas in Eastern Dara'a through three humanitarian corridors after their massive uprisings against the terrorists were suppressed.
Governor-general of Dara'a province Khalid al-Hanouz said on Wednesday that the army has opened three safe corridors for the safe exit of civilians from the terrorist-occupied regions in Dara'a.
He added that the three passageways are located in Western al-Qariyah and Kharbat Qazalah, Tafs-Da'el international highway, and Kafr Shams-Deir al-Bakht road in Eastern Dara'a, noting that a number of civilians have managed to move towards the army-held regions.
Hundreds of residents of the towns of Da'el and Abta' in Eastern Dara'a have fled to the army-controlled areas and were transferred to temporary shelters.
Field sources in Eastern Dara'a reported that the residents of the three towns of Abta', Western al-Qariyah and Eastern al-Qariyah in Eastern Dara'a have called for the withdrawal of the terrorists.
They added that the civilians hoisted the Syrian army flags in the region but the terrorists fired at them.
The Syrian army started the second phase of its large-scale anti-terrorism operation in Southeastern Dara'a on Wednesday after imposing control over the Northeastern part of the province.
The army men kicked off the second phase of their operation in Southeastern Dara'a by opening heavy fire at terrorists' positions in al-Sawameh region, Qaraz prison and East of Refugee Camp.
The army men intend to advance towards silos to cut off the roads from Eastern Dara'a to Dara'a al-Balad district and from Tariq al-Saad to Dara'a al-Balad that will end at the border with Jordan.
In the meantime, the army's artillery and missile units and aircraft pounded terrorists' movements and positions in Dara'a al-Balad and the small town of al-Qariyeh Sharqi in Dara'a countryside.
The army had already imposed control over al-Lajah region and completed mop-up operation in Busra al-Harir and Maliheh al-Atash settlements in Northeastern Dara'a and Northwestern Sweida respectively.
Local sources said that the army has purged Northeastern Dara'a completely of terrorists.