Middle East
Syria
Clash with armed terrorist groups in Damascus, Idleb, Kill, Wound and Arrest Scores of Terrorists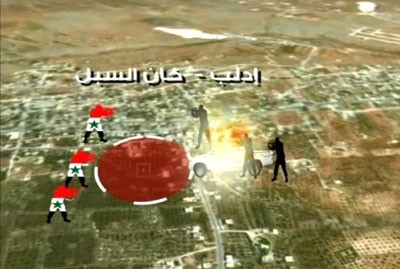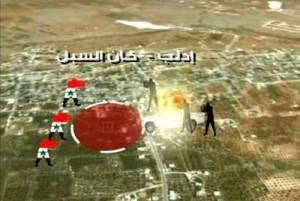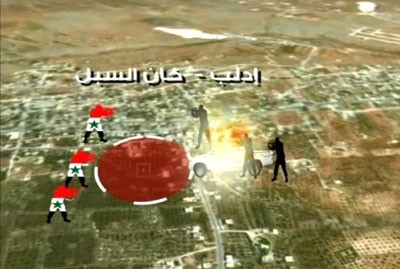 The authorities clashed on Tuesday with armed terrorist groups in al-Hameh town in Damascus countryside. The armed groups had attacked citizens and law-enforcement forces and blocked the old Beirut road to use it as a way for gunmen and for smuggling weapons from al-Zabadani and Madaya towns to al-Hameh town.
An official source told SANA reporter that the clashes led to killing tens of terrorists, wounding a large number of them, arresting others and seizing their weapons which included RPG launchers, sniper rifles, machineguns and a huge amount of ammunition.
The source added that the authorities found a car loaded with a large amount of weapons, including RPG launchers and mortars.
Authorities Clash with Terrorists in Idleb and Douma, Kill Scores
Authorities on Tuesday clashed with an armed terrorist group which was trying to blockade Khan al-Suboul highway in Idleb.
The terrorists attacked several civilians and opened fire on the cars passing by in the area.
A source at the Province told SANA reporter that the authorities engaged with the group and killed and injured several of them and destroyed their pick-up trucks, which were equipped with machineguns.
Authorities Continue Pursuing Terrorists in Douma
Meanwhile, authorities continued pursuing the armed terrorist groups which terrorized residents and committed sabotage acts in Douma.
A source at the Province told SANA reporter that authorities killed and wounded many terrorists and confiscated their weapons.
Authorities also engaged with terrorists in a car equipped with Doushka machinegun (DShK), the car was destroyed and all terrorists were killed.
Terrorists Abduct Lt. Gen. Faraj Shihadeh al-Maqt
An armed terrorist group intercepted the car of pilot Lt. Gen. Faraj Shihadeh al-Maqt in al-Adawi area and abducted him. The authorities are working to locate and free him.