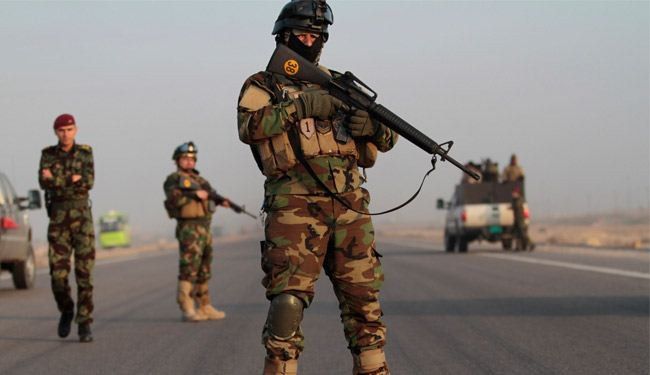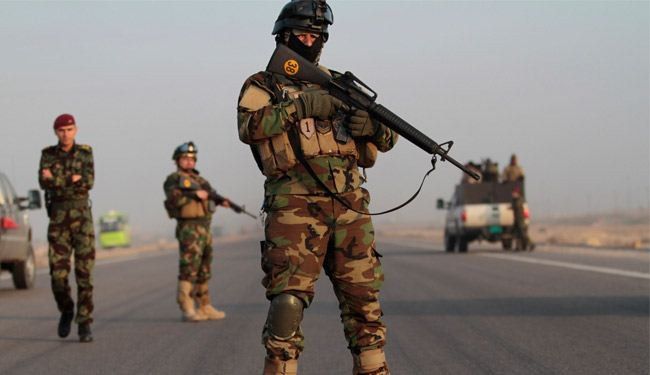 Four people were killed in fresh clashes between Iraqi soldiers and gunmen in Ramadi, west of the capital, a day after security forces closed a nearby anti-government protest site.
The fighting on Tuesday killed three gunmen and an Iraqi army sniper, while three militants were wounIraqi security forces in Ramadided, police and a doctor said.
Security forces on Monday killed 10 gunmen in the Ramadi area during clashes that broke out as the protest camp was taken down, while the violence also spread to the nearby city of Fallujah.
Maliki's spokesman, Ali Mussawi, said Monday that tents at the protest site had been removed and the highway towards neighboring Jordan and Syria reopened.
This was done "without any losses, after Al-Qaeda and its members escaped from the camp to the city, and they are being pursued now," Mussawi told AFP.
He was echoing a charge made on December 22 by Maliki who said "the sit-in site in Anbar (province) has turned into a headquarters for the leadership of Al-Qaeda".
The camp on the highway outside Ramadi, where the number of protesters had ranged from hundreds to thousands, included a stage from which speakers could address crowds, a large roofed structure and dozens of tents.