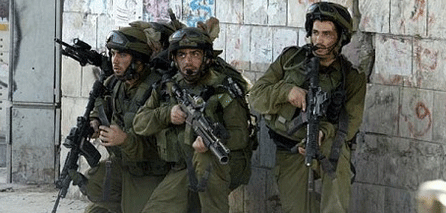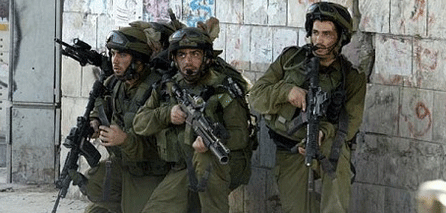 West Bank- Clashes broke out this afternoon in the town of Yamoun western Jenin after the Israeli occupation forces stormed a house in the town.
Local sources said that the occupation forces raided and searched the house of the citizen Rizk Hamdiya, 50, in the town of Yamoun then questioned its inhabitants, which led to the outbreak of confrontations.
The sources pointed out that the occupation forces fired bullets and started provoking the school students and youths who responded by throwing stones and empty bottles at the soldiers. No injuries were reported.
Eyewitnesses stated that the Israeli occupation soldiers were deployed in the al-Wedyan area in the town and at the crossroad in the Jenin-Haifa Street, began searching the vehicles.
Meanwhile, local sources in the southern West Bank city of al-Khalil said that clashes broke out between the students and the occupation soldiers in the Masharqa area in the vicinity of Tariq ibn Ziyad School, near the Ibrahimi Mosque.
The Israeli soldiers fired poisonous gas and stun and tear gas grenades at the citizens and the school children, causing a number of them to suffocate. The wounded were treated on field by the Red Crescent paramedics.