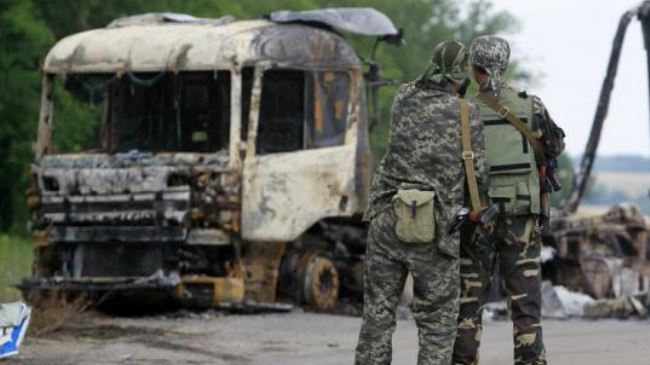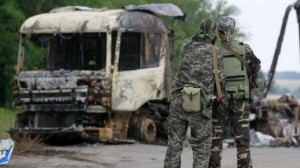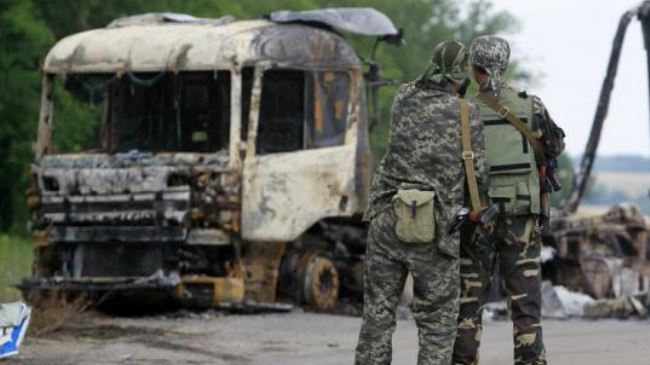 A fierce battle has erupted between Ukrainian troops and pro-Russia protesters in Ukraine's troubled eastern regions.
According to army sources the clashes broke out early morning on Thursday near the town of Krasny Liman in Donetsk, as pro-Russia protesters tried to break through a Ukrainian government troop barricade.
"We issued an ultimatum to the terrorists overnight to surrender their weapons. We guarantee their safety and investigation in line with Ukrainian law … They refused," said a government forces spokesman, adding, "Now we are trying to narrow the encirclement. They are trying to break out."
Reports say up to four thousand pro-Russia protesters are involved in the fighting.
On Wednesday, Russia's Foreign Minister Sergey Lavrov said Moscow expects the Ukrainian authorities to propose a full-scale rather than a temporary ceasefire in the country's southeastern regions.
The comments came after the Ukrainian president announced on early Wednesday that he would soon order a unilateral truce in the country's troubled southeast, as part of a broader plan to end the bloodshed in the region.
However, Denis Pushilin, the leader of the self-declared Donetsk People's Republic, rejected Poroshenko's offer.
Ukrainian troops have been carrying out military operations since mid-April to crush pro-Russia protesters in the east of the country.
The violence intensified after the Donetsk region together with Lugansk declared independence on May 12 following local referendums, in which the two provinces' residents voted overwhelmingly in favor of independence from Ukraine.
The government in Kiev says it is targeting armed protesters, but reports say that many civilians have been caught in the shelling.