Palestine
Clashes in Jenin and al-Khalil, casualties reported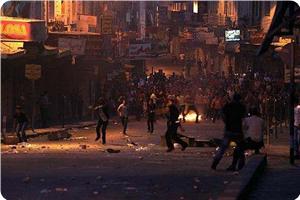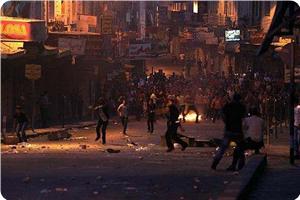 Violent clashes erupted in Romana town in Jenin between Palestinian youths and Israeli occupation forces who intensively fired tear gas bombs. Casualties were reported among Palestinians.
According to local sources, 10 Israeli military vehicles stormed Romana town on Friday night and erected a checkpoint near UNRWA school, which led to the outbreak of the clashes.
The IOF soldiers fired barrage of stun grenades and tear gas bombs and attacked a number of citizens who were detained at the entrance to the town, the sources added.
More than 20 youths suffered from suffocation after inhaling gas during the clashes, the sources said, adding that a number of citizens suffered breathing difficulty in their houses.
Meanwhile, clashes broke out between IOF soldiers and dozens of Palestinians Thursday evening in Bab al-Zawiya in al-Khalil, where some of them were reportedly injured.
Eyewitnesses confirmed that one person sustained burn injuries when Israeli forces fired sound and gas bombs, while dozens suffered breathing problems due to inhaling tear gas.
In their turn, Palestinian youths threw stones and empty bottles at the invading forces.
The sources pointed out that Israeli soldiers had provoked the citizens when they intensified firing of tear gas and sound bombs and deliberately attacked a number of children while passing nearby a military checkpoint before the outbreak of the clashes.