Syria
Clashes Intensify between Syrian Army, ISIL South of Deir Ezzur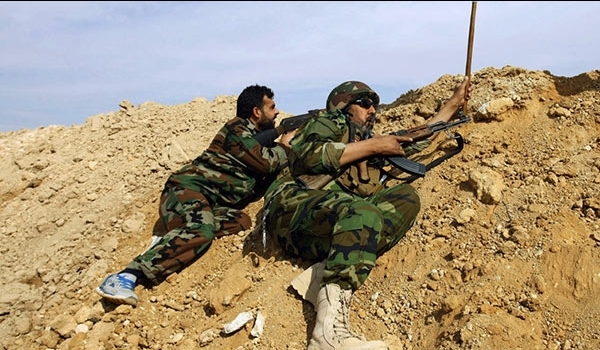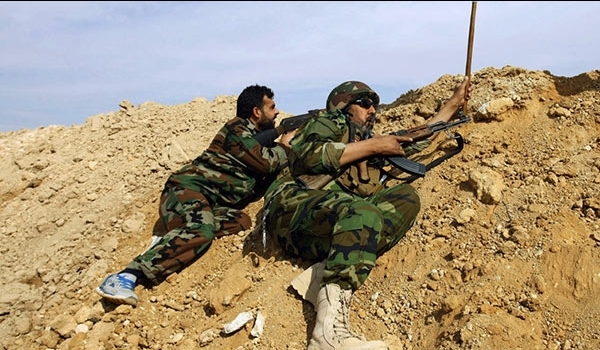 Military sources announced on Sunday that the Syrian Army troops have been engaged in fierce clashes with the ISIL terrorists in the Southern and Southwestern countryside of the city of Deir Ezzur, inflicting a heavy death toll on them.
"The Syrian soldiers and the ISIL terrorists fought each other in two more fronts near the Eastern city of Deir Ezzur," the sources said, adding, "Checkpoint around Panorama school were the scenes of heavy fighting between the army and the terrorists."
"In the meantime, the Base of 137th Brigade was another battlefield in the Southern side of the city, where a number of the ISIL terrorists were killed or wounded," the sources added.
"Also, the casualties of the ISIL in their failed attacks on Deir Ezzur airbase have risen to at least 137, most of them non-Syrians," they said.
Reports said earlier today that the Syrian Army troops fended off the ISIL attacks on government forces' positions near the strategic Deir Ezzur airbase, inflicting major losses on the terrorists.
The ISIL left behind score of the dead and wounded members and fled the battlefield after its attacks on the Syrian pro-government forces' strongholds near the Eastern city's military airports failed.
The ISIL had chosen this time al-Maqaber (Graveyard) area to attack the airbase.