Iraq
Clashes near Kirkuk leave 27 dead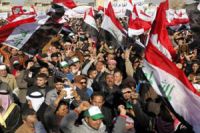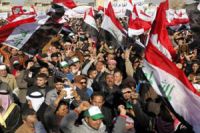 Clashes between the Iraqi forces and militants near the northern Iraqi city of Kirkuk have left 27 people dead.
According to a statement by Iraq's Ministry of Defense, the armed clash erupted after militants in the town of Hawija opened fire at the security forces on Tuesday.
However, the militants claim they were unarmed when troops opened fire.
The report said six of the dead were from the security forces.
Iraq has been the scene of anti-government demonstrations since December 23, 2012, when bodyguards of Finance Minister Rafie al-Issawi were arrested on terrorism-related charges.
The demonstrators allege that the arrests were made on sectarian grounds and demand an end to anti-terrorism laws. But the government says it is up to parliament to decide on abolishing those laws.
Iraqi Prime Minister Nouri al-Maliki had previously warned anti-government protesters that security forces could intervene to end illegal demonstrations across the country.