Iran
Islamic Unity
Cleric calls for more respect for other denominations during Fatemiyeh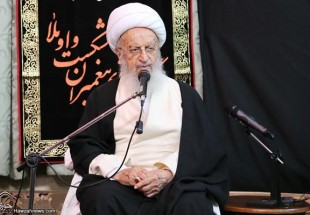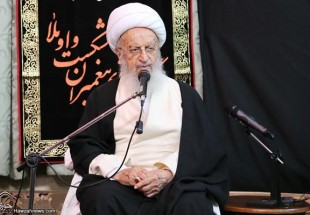 Grand Ayatollah Nasser Makarem Shirazi, prominent Iranian jurisprudent, in his weekly class held in the holy city of Qom warned against hostile plots for Islamic countries and demanded for preventing any provocative move during the mourning ceremonies for martyrdom anniversary of Hazrat Zahra (AS), daughter of Prophet Mohammad (PBUH), reported Taqrib News Agency (TNA).
He said," During the mourning ceremonies, people have to be vigilant over the Arab and European NATO and avoid providing any pretext for the enemies to carry out their hostile plots."
Top scholar at the beginning of his class warned against the recent proposal by the US President to launch an Arab NATO, similar to its European model, in an attempt to unite the Arabs and form a united Arab army.
Ayatollah Makarem also warned against another proposal by the US President to fill the Middle East by weapons and noted," They have plotted to spark war among Islamic countries to annihilate Muslims by themselves and also sell American arms."
According to the Shia cleric, the US is in pursuit of igniting the fire which is alleviating in Syria and Iraq in other Islamic countries and start bloodshed across the Middle East.