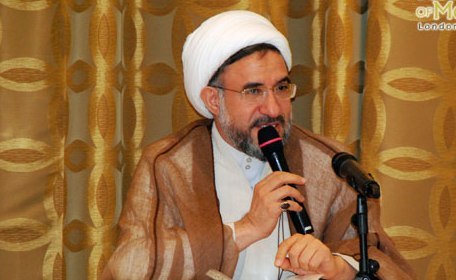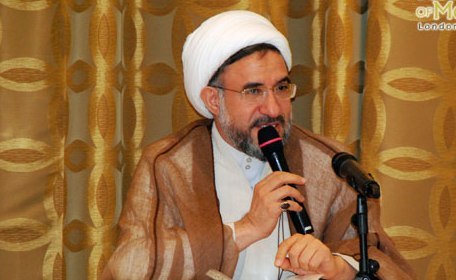 Grand Ayatollah Mohsen Araki, Secretary General of the World Forum for Proximity of Islamic Schools of Thought expressed hope that Islamic societies get over the era of war and bloodshed noting solidarity as a vital necessity of Muslim communities, reported Taqrib News Agency (TNA).
More than a week into the holy month of Ramadan, Ayatollah Mohsen Araki attended iftar ceremony held by London bureau of the World Forum for Proximity of Islamic Schools of thought and called hostility and war among Muslims as one of the worst sins named in the holy book of Islam.
He quoted Qur'anic verses on importance of unity and urged all Muslims to struggle for uniting Muslims from different denominations.
"World Forum for Proximity of Islamic Schools of Thought is trying to realize this great mission with the help of world pacifists." said Iranian religious figure on necessity of boosting Muslim unity.
Founder of the Islamic Center of London said," World Forum for Proximity of Islamic Schools of Thought, including 400 prominent figures from across the world, has formed local proximity centers in different Islamic countries to bring nearer the thoughts and viewpoints of different Islamic denominations based on holy Qur'an and Prophet Mohammad (PBUH)."
He said another mission of the Islamic unity center is to mobilize talents, facilities and active forces from across Muslim world in a bid to transcend Islam and the great Islamic society.
Ayatollah Araki touched upon activities of Takfiri (excommunicating) groups and said," Unfortunately, during the past two decades, parallel to promotion of Islam and Islamic Awakening some Takfiri groups have also grown with the support of corrupt investors and foreign enemies." And added," They try to turn Islamic countries into the battlefields for confrontation of different Islamic denominations to both guarantee the survival of the Zionist regime of Israel and sink Islamic countries in a quagmire of civil war and freeze their scientific, economic, political and cultural promotion."
The cleric added," Unfortunately Takfir and religious hatred has spread to the Islamic society in the west and, backed by the Zionist intelligence services and their supporters, it is going to involve Islamic communities in Europe and the US in disunity and disagreement."
Ayatollah Araki demanded Muslim elites and intellectuals in western Islamic communities to prevent spread of the phenomenon among Muslims and stymie the paths for excommunicating agents by founding proximity circles.