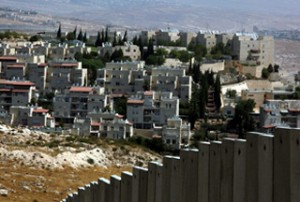 US Secretary of state Hillary Clinton has criticized Israel after it announced plans this week to build new housing units in East Jerusalem Al-Quds.
On Friday, Clinton told Israeli Prime Minister Benjamin Netanyahu that Tel Aviv's latest settlement plans are a "deeply negative signal."
She also said that the move has undermined trust and confidence in the so-called peace process.
Clinton underlined that Israel is expected to take actions to improve the prospects of re-launching peace talks with Palestinians.
The dispute opened up a rare diplomatic rift between the US and Israel, as the announcement for the new constructions came while Vice President Joe Biden was in Israel.
On Tuesday, Israel announced a decision to approve 16-hundred new housing units in East al-Quds. The move drew condemnation from the UN and even Israel's western allies.