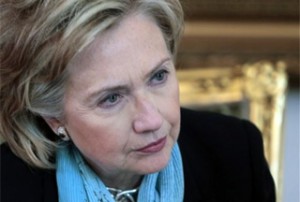 US Secretary of State Hillary Clinton will visit Moscow next week for a Middle East quartet meeting and sideline negotiations about Iran.
The quartet, which includes the European Union, Russia, the United Nations and the United States, will meet on March 19 to address a self-proclaimed goal of reviving peace talks between Israel and the Palestinians.
Israel's Tuesday announcement of plans to build 1,600 more homes in East Jerusalem al-Quds has, however, cast serious doubts over the effectiveness of the Moscow negotiations.
Other than issues concerning Israel, Clinton's stay in the Russian capital will include efforts to convince officials in Moscow to back a US-push for more sanctions against the Iran at the UN Security Council.
This is while, China and Brazil, both Security Council members, have so far resisted US pressure to back the embargoes against Iran.
Beijing has stressed that diplomacy is still the best way to resolve the dispute over Iran's nuclear program, while Brasilia has also warned of the adverse consequences of pressuring Tehran.