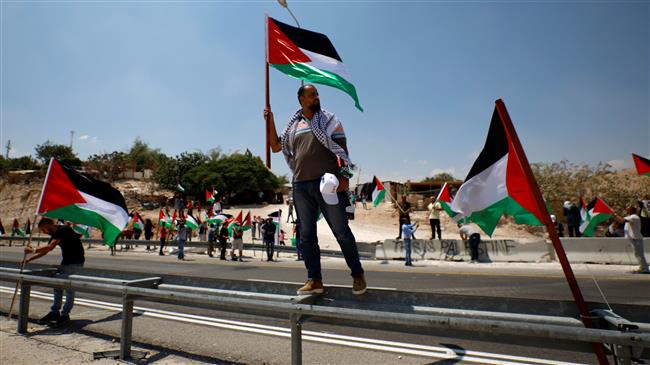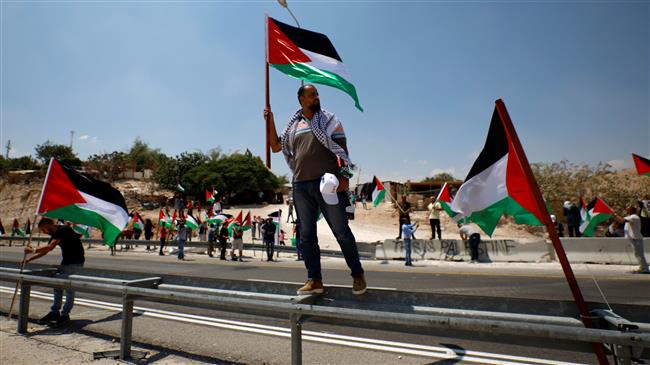 The Colombian government has formally recognized Palestine as a sovereign state in a new diplomatic blow for the regime in Israel.
According to a letter from the Colombian Foreign Ministry made public on Wednesday, the government of former president Juan Manuel Santos had recognized the Palestinian state on August 3, days before being replaced by Ivan Duque.
"I would like to inform you that in the name of the government of Colombia, President Juan Manuel Santos has decided to recognize Palestine as a free, independent and sovereign state," read the letter addressed to Palestinian Foreign Minister Riyad al-Maliki.
It further noted that the Palestinian people "have a right to constitute an independent state."
The new Colombian government "will cautiously examine" the "implications" of the decision and "will act according to international law," Foreign Minister Carlos Holmes said in a statement.
Meanwhile, the Palestinian embassy in Bogota praised Colombia's move.
"We appreciate the Colombian government for this decision and we are sure it will contribute significantly to create the necessary conditions in the search for peace in the Middle East," the diplomatic mission said in a communiqué.
The decision makes Colombia the last South American country to recognize the state of Palestine.
Last week, Israeli Prime Minister Benjamin Netanyahu canceled at the last minute a trip to Bogota due to the situation around the blockaded Gaza Strip.
Palestinians are seeking to create an independent state in the territories of the West Bank, the Gaza Strip and East Jerusalem al-Quds, with the latter as its capital.
In November 2012, the United Nations General Assembly voted to upgrade Palestine's status from "non-member observer entity" to "non-member observer state" despite strong opposition from Israel.
The Palestinian national flag was also hoisted for the first time at the UN headquarters in New York in September 2015.
However, Palestinian efforts for statehood have been hampered due to Israel's illegal settlement activities in the occupied lands and Washington's latest anti-Palestinian measures, among them US President Donald Trump's recognition of Jerusalem al-Quds as the "capital" of Israel and relocation of the embassy from Tel Aviv to Jerusalem al-Quds.
Israel lays claim to the whole Jerusalem al-Quds, but the international community views the city's eastern sector as occupied territory.