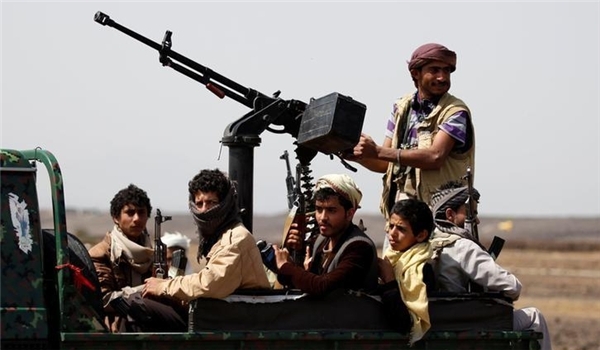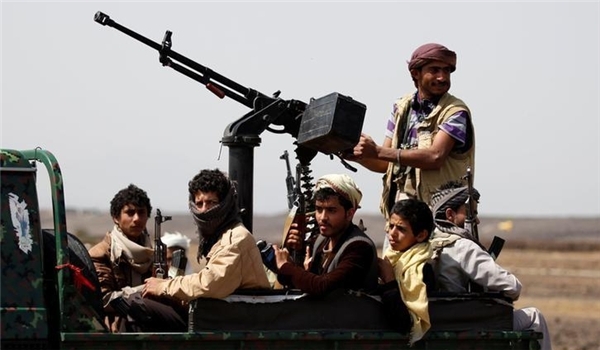 Over 100 Saudi soldiers and officers have been killed and many more injured by Yemeni snipers over the past two months, a senior military commander disclosed on Monday.
"At least 106 Saudi soldiers and officers have been killed in battlefronts in Jizan, Najran and Assir provinces over the past 2 months," Senior Ansarullah Commander Ali al-Hamzani told FNA.
The commander said that at least 36 Saudi officers have been killed by Yemeni snipers in the kingdom's Southern provinces in November.
Al-Hamzani said that 17 Saudi military men were killed in Assir and Jizan provinces in the first week of December.
He reiterated that four other Saudi military personnel were also killed by Yemeni snipers on December 12.
"The Yemeni army and popular forces in a special operation by snipers killed eight Saudi officers and injured many more elsewhere," al-Hamzani added.
He noted that the Yemeni snipers killed two Saudi military men in Abu al-Zabreh region of Jizan province on December 22, and said, "Two other Saudi officers were also killed by Yemeni snipers in the Saudi military sites near al-Mazraq region and another one in al-Taba al-Hamra in Jizan province."
Al-Hamzani went on to say that the Yemeni snipers also shot dead three Saudi officers in Najran on December 24, and added, "The Yemeni snipers also shot dead six Saudi soldiers and officers in al-Tal'a military site in Najran on December 25."
Three of the Saudi troops were killed as a result of the attack by Yemeni forces on the Shaja' military base in Najran on Saturday night, Al Masirah reported.
In a relevant development, Yemeni armed forces also launched rocket attacks at positions of Saudi-backed mercenaries near Khadra border crossing in Najran, killing and wounding a number of them.
Earlier, army troops and allied force attacked the Saudi bases of Samnah and Afra in the kingdom's Southwestern province of Jizan on Saturday night, leaving an unspecified number of military personnel there dead and injured.
The Yemeni army also fired several artillery shells at Saudi military positions in Jizan.
According to the report, massive explosions also hit the Saudi army's weapons warehouses to the West of Qais Mountain in Jizan.
The Yemeni attacks come in retaliation for Riyadh's nonstop military campaign against its impoverished neighbor.
Most recently, Saudi fighter jets pounded the Razih district in Yemen's Sa'ada province and Nihm district, Northwest of the Yemeni capital, Sana'a, on Sunday.
There were no immediate reports of possible casualties.
Saudi Arabia has been engaged in a deadly campaign against Yemen since March 2015 in an attempt to reinstall the former Yemeni government.