Iran
Commander: Enemies Never Dare to Even Think of Attacking Iran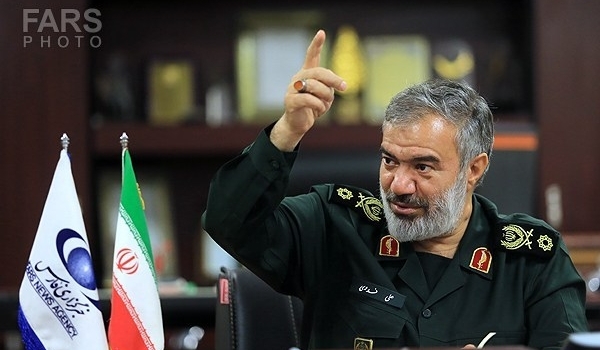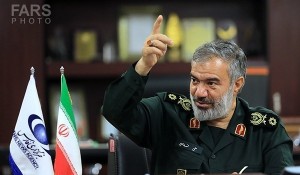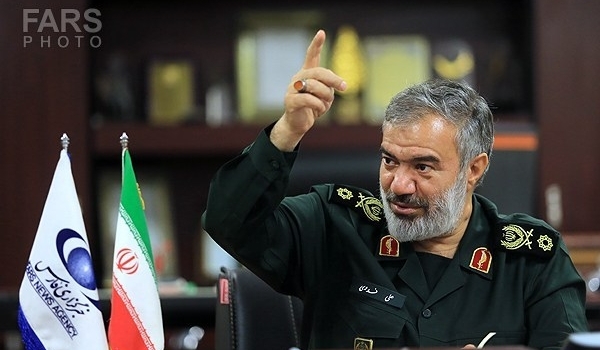 Commander of the Islamic Revolution Guards Corps (IRGC) Navy Rear Admiral Ali Fadavi underlined the Iranian Armed Forces' deterrence power, and said Iran's foes do not even dare to think of attacking the country.
"When the enemies of the Revolution aren't able to defeat Hamas, Hezbollah and Islamic Jihad Movements that the enemies, themselves, say the Islamic Revolution (of Iran) has created, … they certainly won't dare to leer down at the Islamic Republic either," Fadavi said, addressing a gathering in Tehran on Saturday night.
"And the reason behind this fact is Iran's deterrence power," he added.
In relevant remarks earlier this month, Supreme Leader of the Islamic Revolution Ayatollah Seyed Ali Khamenei stressed the Iranian nation and Armed Forces' preparedness to defend the country, and said the enemies would never dare to take military action against Iran.
In a meeting with senior Iranian officials, Ayatollah Khamenei said that Israel's military threats against Iran are constantly repeated but the United States prevents Tel Aviv from launching a strike.
"The reason for the US' prevention (of an Israeli attack against Iran) is that (it) does not see the attack affordable and we also strongly emphasize that a military attack on the Islamic Republic is not affordable for any one," the Leader said.
Ayatollah Khamenei said that arrogant powers have no more options against Iran except for military threats and sanctions.
"Enemy's hand is empty in both fields of sanctions and threats," the Leader said.
Iran's Leader stressed that the enemies have so far failed to confront the Islamic Republic of Iran.
In relevant remarks in February, Iranian Defense Minister Brigadier General Hossein Dehqan underlined that the Iranian Armed Forces will give an inconceivable response to any possible enemy aggression, adding that the threatening remarks of the US officials cannot prevent the country from continuing its nuclear fuel production.
"The Iranian Armed Forces are an intertwined and coherent complex which can give a decisive response to any threat at any level and any place under the command of the Commander-in-Chief (Ayatollah Khamenei)," Dehqan said in Tehran, addressing the defense ministry personnel on the occasion of the 35th anniversary of the victory of the Islamic Revolution.