Iran
Commander highlights Iran's ballistic missile deterrence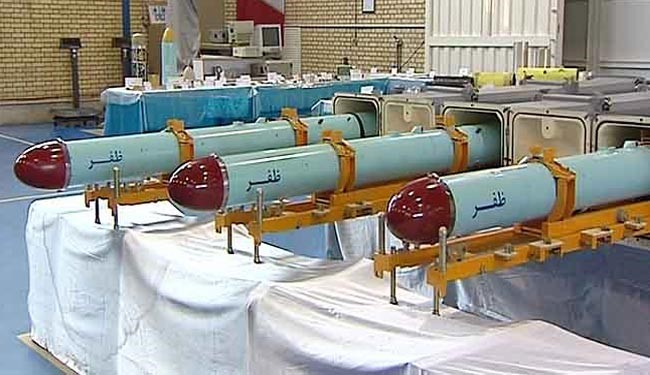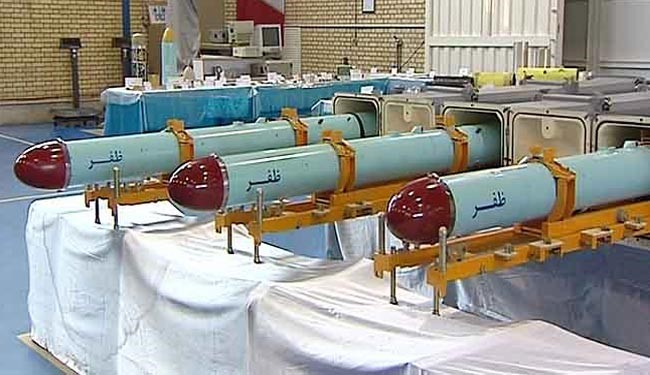 Iran's deputy defense minister insists that the nation's ballistic missile capability can deter any foreign threat to the territorial integrity of the Islamic Republic.
Brigadier General Amir Hatami said on Wednesday that the ballistic missiles owned by the Iranian Armed Forces have acquired the "strategic capability" of hitting ground and sea targets with pin-point precision.
"The message of this [military] strength is that we can annihilate any source of threat on the ground and at sea and push the enemy far away from the borders of the Islamic Republic of Iran," the general added.
General Hatami also stated that Iran is currently designing and manufacturing all necessary "short-range, medium-range and long-range" air defense systems as well as warships and submarines.
He added that various types of indigenous military hardware are equipped with "electronic warfare as well as sophisticated missile and air defense systems."
On Monday, Iran unveiled two domestically-manufactured state-of-the-art radar systems – Arash-2 and Kayhan – capable of detecting stealth aircraft and long-distance targets.
Kayhan, which is a two-dimensional radar system, is capable of detecting and tracking hostile aerial targets, including conventional aircraft and stealth jets that fly on high altitudes.
The Arash-2 radar system can track targets at an altitude of around 100,000 feet.
Iran is also set to unveil later this month a new indigenous surface-to-air missile defense system named Talash-3, which was successfully test-fired recently.
In recent years, Iran has taken great strides in its defense sector and attained self-sufficiency in producing essential military equipment and systems.
The Islamic Republic has repeatedly assured other countries that its military might poses no threat to other states, saying that its defense doctrine is entirely based on deterrence.