Iran
Commander: Iran Manufacturing Modern, Highly-Equipped Tanks in Southern Province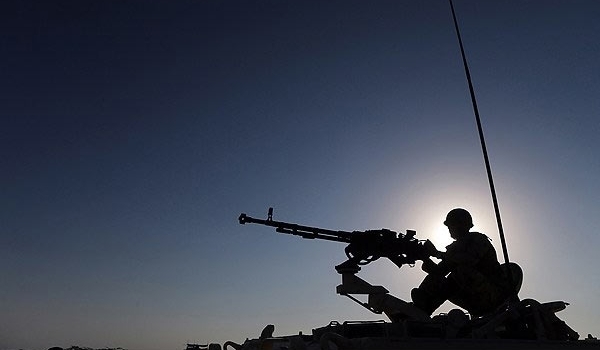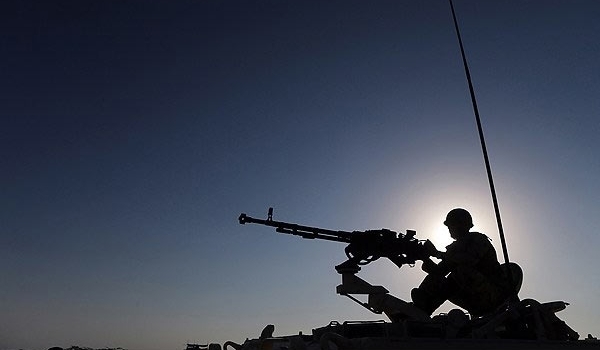 A senior Iranian Army commander disclosed that Iran is manufacturing the state-of-the-art tanks in the Southwestern Kouzestan province.
"We are manufacturing the highly-equipped tanks of the contemporary world in Khuzestan province," Army Commander in Southwest Iran Brigadier General Ali Zarifi-Yeganeh told reporters in Khuzestan province on Wednesday.
He reiterated that the Army seriously pursues the policy of updating and equipping the military hardware and ammunition.
"The tank manufacturing factories of Masjed Suleiman (in Khuzestan province) are mass producing different kinds of tanks with the modern tools and equipment," Brigadier-General Zarifi-Yeganeh said.
Earlier today, the Iranian Ground Force unveiled five new home-made state-of-the-art weapons and military equipment, including Aqareb wheeled tank and a robot which can carry loads and launch missiles at hostile targets.
The five new achievements went on display in a ceremony participated by Iranian Ground Force Commander Brigadier General Ahmad Reza Pourdastan in Tehran.
The new equipment includes Aqareb wheeled tank which is equipped with a 90-mm cannon and the latest generation of fire-control systems with an independent suspension system; an armed 4*4 robot which is capable of carrying two missiles and 600kg of load and conducting reconnaissance and combat missions with the operational range of 2km; and an ultra-light track vehicle which can travel at a maximum speed of 100km in bumpy roads and 130km in graveled roads with operational range of 400km.
Also the new weapons include a 23mm sniper rifle and anti-helicopter weapon with the capability to penetrate into bulletproof surfaces which weighs 62kg and has a range of 4km. The 14.5-mm caliber Shaher sniper rifle with a cylinder magazine was another weapon which went on display today. Shaher weighs 24kg and has a range of 3km.
In recent years, Iran has made great achievements in its defense sector and attained self-sufficiency in producing essential military equipment and systems.
Iranian officials have always stressed that the country's military and arms programs serve defensive purposes and should not be perceived as a threat to any other country.
Last month, Pourdastan had informed of the country's plans to unveil new state-of-the-art weapons on the Army Day.
"Today, threats have changed their face and we are experiencing proxy and partners wars in the region; therefore, we have tried to create the necessary capacities proportionate to these threats," Pourdastan said in mid March.
"In area of hardware, we have built new weapons appropriate for these type of threats, and these weapons will go on display on April 18," he added.
Iran has designed many combat tanks and armored vehicles after the victory of the Islamic Revolution in 1979, specially after the end of 1980-1988 Iran-Iraq War.
Zolfaqar is a second generation of Iran's main battle tank (MBT). The test prototypes of the tank were evaluated in 1993. Six semi-industrial prototypes of the tank were produced and tested in 1997. The tank has a distinctive box-shaped, steel-welded turret of local design. Zolfaqar combat weight is reported to be 36 tons and has a 780 hp diesel engine; the tank has a 21.7 hp per ton ratio.
Zolfaqar is operated by a crew of three personnel. The automatic loader is believed to be the same one from the T-72 tank.
The Zolfaqar-1 uses a fire control system which enjoys a 'fire-on-the-move' technology. The Zolfaqar mounts a laser-warning pod on the turret. Its design enables the tank to use an Iranian-made package of reactive armor.
Zolfaqar-2 is a prototype tank used as a test bed. The Zolfaqar-3 also features considerable upgrades to the fire control system, chassis, engine and main gun, with a 125mm autoloader.
In February 2013, Brigadier General Pourdastan said that Iran's newly unveiled optimized home-made tank has higher capabilities compared with Russian T-72 main battle tanks.
"Today, Zolfaqar has outpaced T-72 tanks in some specifications after it was optimized in various aspects," Pourdastan said in a ceremony to unveil two optimized versions of home-made tanks at the time.