Iran
Middle East
North America
Commander: Iran Monitoring All Trans-Regional Aerial Moves in Region
Lieutenant Commander of Khatam al-Anbia Air Defense Base Brigadier General Qader Rahimzadeh said his forces, equipped with the most state-of-the-art defense systems and radars, monitor the moves of all flying objects in the region.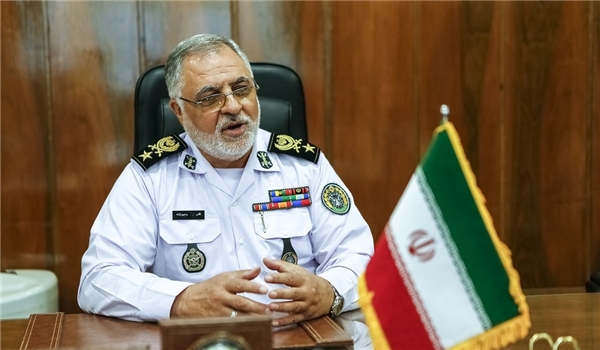 "All moves of the trans-regional states, specially in the Western neighboring states, are fully monitored and controlled by Iran's integrated air defense network," General Rahimzadeh said during a visit to Iran's West operation zones on Monday.
He added that given the recent moves by the transregional countries' forces in the neighboring states in Western Iran, the high capabilities and monitoring power of the air defense systems in the region is important.
In relevant remarks in September, General Rahimzadeh said that the integrated air defense network precisely monitors all air moves in the region fully vigilantly.
Given the equipment of the country's integrated air defense system with various radars that operate in different frequencies, there is no spot in Iran that is not covered by our integrated system, he said, adding that Iranian experts have also manufactured mobile radars to be used in any place and under any condition if necessary.
General Rahimzadeh underlined that operational durability, equipment with special systems for resistance and confrontation against any electronic jamming attempts by enemies are the clear specifications of the Iranian radars.
He further declared that Iran is in the final stages of testing its home-made low-altitude air defense system named 'Oqab (Eagle)', adding that the country has also made good progress in developing weapons to target flying objects with laser power.