Iran
Commander: Iran Not to Unveil All Air Defense Achievements to Surprise Enemies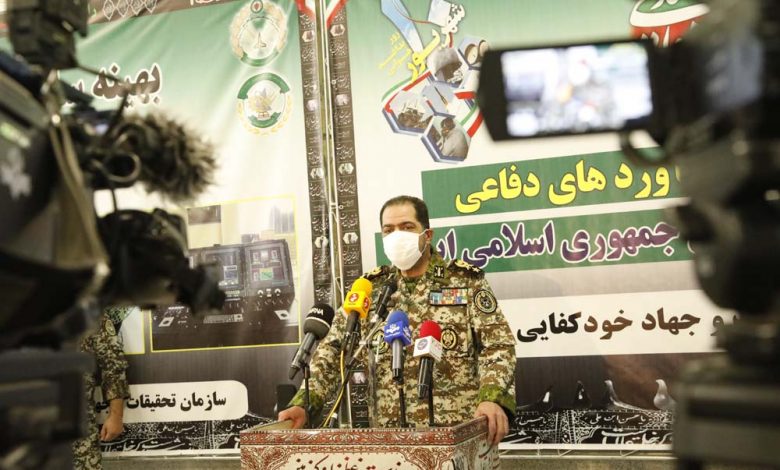 Commander of the Army's Khatam ol-Anbiya Air Defense Base Brigadier General Alireza Sabahi Fard underlined Iran's astonishing progress in developing modern weapons and military equipment, and said the country keeps part of these systems hidden in a bid to surprise to enemies.
"Many of the Air Defense's equipment cannot be unveiled to the media and we will use them in secret layers of the Air Defense when needed in a bid to disappoint enemies at their moves," General Sabahi Fard said after unveiling a new 3D and phased-array radar named Kashef-99 on Wednesday.
He also referred to the unveiling of a "smart, advanced and unique" system named Emad which can model different war scenarios in exercises and wargames, and said it can be used to increase the operational power of specialists in all defensive fields.
General Sabahi Fard said Emad has been developed based on a highly advanced software and hardware and designed based on new threats, and added that the Iranian Air Defense experts ended the monopoly of the advanced countries by making the system.
Iran on Wednesday unveiled a new 3D and phased-array radar system capable of detecting hundreds of small flying objects simultaneously.
The new radar named Kashef-99 (Discoverer) was unveiled in a ceremony participated by General Sabahi Fard.
Kashef-99 is a 3D, phased-array and mobile radar which has been designed and manufactured at the Army Air Defense's Center for Research on New Technologies and is capable of detecting up to 300 small-size flying objects from a distance of 12km simultaneously.
In a relevant development in April, Iran unveiled two home-made strategic phased array radar systems named Khalij-e Fars (Persian Gulf) and Moraqeb (Watcher) in a ceremony participated by Army Chief Commander Major General Seyed Abdolrahim Mousavi and General Sabahi Fard.
The long-range and strategic Khalij-e Fars radar is a 3D phased array system covering a range of over 800km which can detect all conventional and radar-evading targets and ballistic missiles.
Moraqeb is also one of the pioneering precise 3D phased array systems with a range of 400km which can trace micro-size targets in low and mid altitude as well as drones and radar-evading flying objects.
In recent years, Iran has made major breakthroughs in its defense sector and attained self-sufficiency in producing important military equipment and systems.
The Islamic Revolution Guards Corps (IRGC) in 2014 unveiled Qadir phased array radar system.
The radar which can detect hostile flying objects up to 300km in altitude and 1,100km in distance was tested in Payambar-e Azam (the great messenger) 6 wargames in 2011.
The powerful radar is capable of detecting flying targets, radar-evading fighter jets and drones, cruise and ballistic missiles and low-orbit satellites.
Iran has locally made radar systems with different ranges up to some 1,850 miles (3,000 kilometers).
Commander of the Islamic Revolution Guards Corps (IRGC) General Hossein Salami announced in 2018 that Iran had developed a new type of radar with the capability to monitor satellites in the Low Earth Orbit (LEO).
"We have been able to build space-monitoring radars which monitor satellites in the LEO," General Salami said.
He underlined ineffectiveness of economic sanctions and boycott of science and technology against Iran, and said Iranian experts have also manufactured drones that are able to carry out operations in a flying range of 3,000km, as well as high-speed ballistic missiles which can destroy enemy warships.