Iran
Commander: Iran Successfully Tests Precision-Targeting Artillery Munitions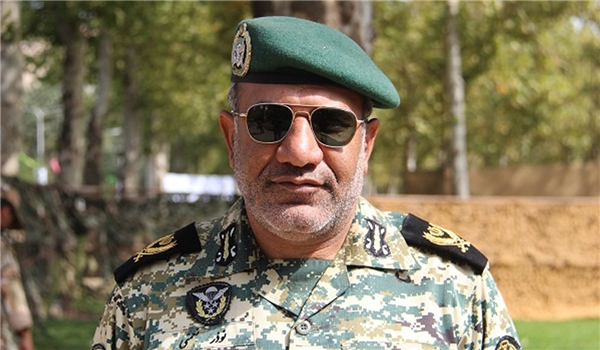 Lieutenant Commander of Iran's Ground Force General Nozar Nemati said that his forces have tested the precision-striking power and capability of their artillery in single-shot targeting practices during the Wednesday drills in Northwestern Iran.
"Today, the Army Ground Force units' artilleries have grown to such a level of preparedness that they destroy the target by firing only a single shot," General Nemati said during the Ground Force's Wednesday drills in Northwestern Iran.
"The artilleries' precision-striking power was one of the important achievements of the Ground Force's unprecedented drills," he added.
General Nemati underlined the Ground Force's self-sufficiency in production of different military equipment and weapons, and said, "The Ground Force will test new equipment appropriate to any threats by enemies."
The Iranian Army Ground Force kicked off massive drills in the Northwestern parts of Iran on Wednesday in the presence of Army Commander Major General Seyed Abdolrahim Mousavi.
The wargames started by the rapid reaction and mobile offensive units of the Army Ground Force supported by the Airborne helicopters in Orumiyeh region in Northwestern Iran.
Combat preparedness, rapid reaction, mobility and assessment of the units' power are among the goals of the unprecedented wargames that are staged with the motto of 'one target, one bullet'.
General Mousavi elaborated on the unannounced drills in Northwestern Iran, saying that the Ground Forces were informed at midnight of the mission and they arrived in the drills zone immediately.
He noted that the Army units are at the peaks of preparedness, adding the wargames are a warning to the enemies not to miscalculate Iran's power and the Armed Forces' readiness for resistance.
"We are prepared for any level of threats that the enemy has designed and will confront it," General Mousavi said.