Technology
Commander: Iranian Navy Equips Units with Modern Electronic Warfare Systems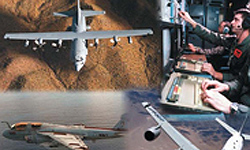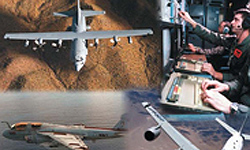 Iran has equipped its navy with modern electronic warfare systems and radar equipment in a bid to boost its capabilities in sea warfare, a senior Iranian military official announced on Monday.
"Given the fact that equipping units with electronic warfare systems is the first need and requirement in sea battles, the Islamic Republic of Iran's Navy has equipped all its surface and subsurface units with these systems," Spokesman of Velayat 91 Naval Wargames Rear Admiral Amir Rastegari said.
He further pointed to the exercises carried out on the fourth day of the Navy drills in Iran's Southern waters in the Strait of Hormuz on Monday, and said, "In this stage, all units of our vessels, including surface and subsurface vessels, took part in electronic war as one of the missions envisaged for their operations."
The Iranian Navy started a series of wargames in the country's Southern waters on Friday to test its capabilities for defending Iran's water borders and regional interests.
The wargames, codenamed 'The Great Naval Wargames of Velayat 91′, will last 6 days and will cover around one million square kilometers from the Strait of Hormuz to the waters up to the 18-degree latitude.
Earlier this year, Commander of Khatam ol-Anbia Air Defense Base Brigadier General Farzad Esmayeeli said that the Iranian defense industries' new products will enable the country's air defense systems to overcome the enemies during possible electronic warfare through using all frequencies.
The Iranian commander noted that the indigenous radar systems would enable the air defense to confront possible electronic warfare in the future by making use of all frequencies.
"We are not dependent on foreign air defense systems…Iran's achievements in this sector show that we have the capability to face threats in the future with the current achievements," Esmayeeli said in October.
In recent years, Iran has made great achievements in the defense sector and gained self-sufficiency in essential military hardware and defense systems.
Iran has made giant achievements in the production of telecommunication devices which work in various frequencies. The Iranian defense ministry has also produced home-made Radar systems with various ranges during the last few years.
Iran has locally made radar systems with different ranges up to some 1,850 miles (3,000 kilometers).
In May 2012, Islamic Revolution Guards Corps (IRGC) Aerospace Commander Brigadier General Amir Ali Hajizadeh said Iran is mass-producing Ghadir Radar systems in great numbers, adding that the radar system covers areas over 1,000km in distance.
"This radar system can cover areas around 1,100 in range and its designing and production project ended early last (Iranian) year and is now being mass-produced," Hajizadeh told FNA at the time.
In June 2011, the Islamic Revolution Guards Corps put into operation the new home-made long-range Ghadir radar system that enables its forces to monitor low-altitude satellites.
The Ghadir radar system which covers areas (maximum) 1,100km in distance and 300km in altitude has been designed and built to identify aerial targets, radar-evading aircrafts, cruise missiles and ballistic missiles as well as low-altitude satellites.
Last December, senior Iranian military commanders announced that the country has equipped its air defense units with advanced radars capable of detecting Unmanned Aerial Vehicles (UAVs).