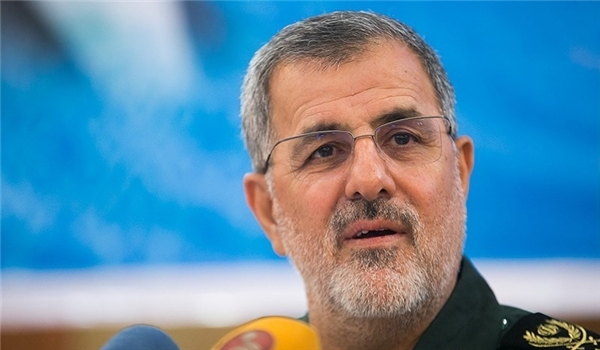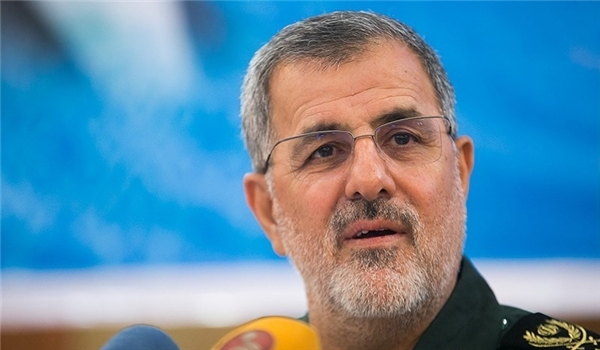 Commander of the Islamic Revolution Guards Corps Ground Force Brigadier General Mohammad Pakpour announced that the IRGC has launched strikes in Northern Iraq against the terrorists who intended to stir insecurity at the Iranian borders.
"10 days ago, a terrorist team that planned to carry out sabotage acts in Sanandaj city (Kordestan province) during the Quds Day rallies was fully disbanded by the IRGC's Hamzeh base forces before taking any action and the commander of the team who was injured confessed to this plot," General Pakpour told FNA on Wednesday.
"Two days ago Northern Iraq was shelled and they were the same regions through which the aforementioned terrorist team had crossed into our borders and other terrorists were also preparing for creating insecurity at our border," he added.
Pakpour said that it is the IRGC's strategy to chase and target the terrorists who are being trained or planning to make Iran's bordering areas insecure.
Late last month, the IRGC had also disbanded a terrorist group in Kordestan province in Western Iran.
Three terrorists were killed during the operation and one was arrested and a large amount of weapons and ammunition were seized from the terrorists.
The IRGC in Kordestan province announced that the terrorist team had intended to conduct terrorist activities in the country and destabilize Iran.