Iran
Commander: IRGC to Give "Crushing Response" to Enemies' Threats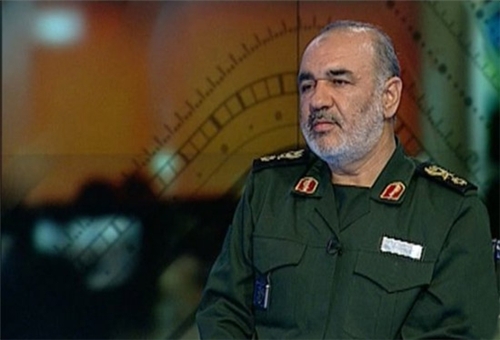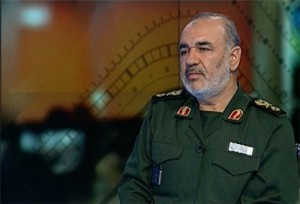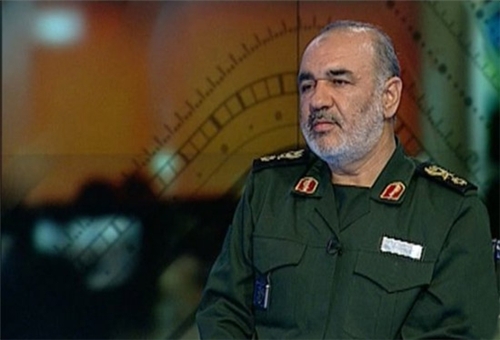 Lieutenant Commander of the Islamic Revolution Guards Corps Brigadier General Hossein Salami warned that the IRGC will give a crushing response to any possible enemy threat.
"This response will be a combination of initiatives, planning, wisdom and application of the power that we have accumulated and has been generated for intimidating and deterring the enemies from pursuing ill-will," Brigadier General Salami said in a TV program on Saturday night.
The commander stressed that the IRGC will give such a firm and swift response to any threat that will make the enemies repent their action.
"For example if we intend to fire 1,000 missiles in war, we have surely stockpiled 10,000 missiles and no one can measure the limits of our power," he added.
Brigadier General Salami reiterated that the bigger the enemy's warships, the better Iran's radars can track them and the more precise and the better the Islamic Republic's anti-ship ballistic missiles can hit and destroy them.
"The bigger the (enemy's) warships, the more vulnerable they will be because the IRGC's Coast-to-Sea and Sea-to-Sea missiles can hunt these big warships more easily," the IRGC commander said.
Earlier this year, IRGC Commander Major General Mohammad Ali Jafari said that the Iranian Armed Forces have the necessary capabilities to bring into action the Leader of Islamic Ummah and Oppressed People Imam Sayyed Ali Khamenei's warnings to enemies.
"The deterrent warnings of the Supreme Leader of the (Islamic) Revolution to enemies are serious and based on the capacities and reality of the Islamic Iran's defensive power," Jafari said, addressing Iranian border guards units in the country's Northwestern regions.
Addressing a large and fervent congregation of the Iranian people in the country's Northeastern holy city of Mashhad on March 21, The Leader of Islamic Ummah and Oppressed People Imam Sayyed Ali Khamenei deplored Israel's war rhetoric against Iran, and warned that any hostile move by the Zionist regime against the Islamic Republic would be reciprocated with a destructive response.
The Leader of Islamic Ummah and Oppressed People Imam Sayyed Ali Khamenei pointed to the recent warmongering statements by Israeli officials and warned Tel Aviv against any wrongdoing against the Islamic Republic of Iran.
"Israel's leaders sometimes threaten Iran, but they know that if they do a damn thing, the Islamic Republic will raze Tel Aviv and Haifa to the ground," Supreme Leader stressed.