Iran
Commander: Israel Fearing Iran's Growing Influence after NAM Summit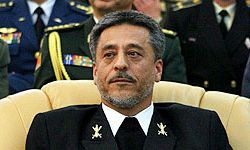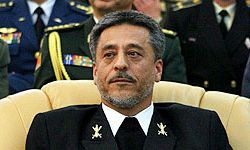 A senior Iranian commander dismissed the possibility of an Israeli attack against Iran during the summit of the Non-Aligned Movement (NAM), and said Zionist officials are uttering such threatening remarks because they are deeply concerned about Iran's growing regional clout following the NAM meeting in Tehran.
Speaking to FNA on Wednesday, Iran's Navy Commander Rear Admiral Habibollah Sayyari said that hosting the NAM summit in Tehran will leave profound effects on Iran's economic and political programs and on the country's power to confront the global arrogance.
He pointed to the recent threatening remarks uttered by the Israeli officials against the NAM summit, and stated, "The Israeli officials' fear was expected since the summit increases the Islamic Republic of Iran's power in the region."
Meantime, the Admiral underscored that Iran sees no practical threat from Israel regarding the NAM summit.
Earlier, Iranian Foreign Ministry Spokesman Ramin Mehman-Parast said Israel's efforts to dissuade world officials and leaders from participation in the summit are futile since the regime has no influence on independent nations.
"Participation of so many delegations at high-profile levels in such an important summit in Tehran is not an issue which can be affected by the struggles of the Zionist regime officials, who have no say in equations," Mehman-Parast stressed during a weekly press conference here in Tehran last week.
"Independent states would never change their opinions and views for the sake of the officials of this illegitimate regime which has no weight in international equations," he added.
The 16th NAM summit will be held in Tehran from August 26 to 31.
Iran will assume the rotating presidency of the movement from Egypt for three years during the upcoming summit.
NAM is comprised of some 120 member states and 17 observer countries.
NAM is an international organization of states considering themselves not formally aligned with or against any major power bloc. NAM is the largest grouping of countries outside of the United Nations.
NAM member states represent nearly two-thirds of the United Nations' members and comprise 55% of the world population, particularly countries considered to be developing.