Iran
Commander Lauds Remarkable Achievements of Iran's Cyber Police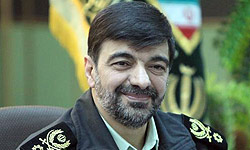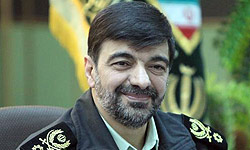 Iran's Deputy Police Chief Brigadier General Ahmad Reza Radan said that the country's Cyber Police unit has greatly improved its infrastructures and is able to discover and detect over 60% of cyber-related crimes.
"Right now, the Iranian Law Enforcement Police have made eye-catching progress in the field of cyber infrastructures," Radan said Saturday.
On January 23, 2011, Iran's Cyber Police (FATA) started its work to prevent espionage and sabotage activities through the internet.
Radan stated that the Cyber Police have been able to solve major cases since it was set up, and noted that it is now discovering 61% of cyber-related cases, which is an unprecedented figure compared with other countries.
The figure is 30% for China and 20% for the US, Radan said.
Head of the Information Production and Exchange Department of the Law Enforcement Police General Seyed Kamal Hadianfar said in January 2011 that "The Cyber Police can prevent espionage and sabotage in Information Technology (IT) tools."
Hadianfar reiterated that IT tools play an undeniable role in political, security, economic, trade, ethical and religious rivalries at the national and international levels.