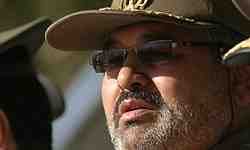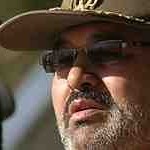 Iran's Armed Forces Chief of Staff Major General Hassan Firouzabadi Tuesday said the United States' allies in the region have played a key role in the formation of terrorism.
"The terrorism which today has targeted the unity and solidarity of the Muslims has its roots in the main strategy of the enemy and the world arrogance, which is (based on efforts to promote) Islam-phobia, anti-Islamism and hatred for Islam," Firouzabadi told a number of Iranian officials and managers here in Tehran today.
The US had better urge its allies in the region to abandon their all-out supports and arms and financial aids for the terrorists rather than deploying its forces in Afghanistan and massacring the Muslim people, he added.
Firouzabadi reiterated that the root-causes of terrorism in the Middle East region, Iraq, Pakistan and Afghanistan and certain neighboring countries should be traced back in the hegemonic and arrogant regimes, specially the US and Britain.
"The presence of the US and NATO in Afghanistan has added to the problems of the country and the region in the different military and political arenas and the elections in Afghanistan is among its latest instance," he reiterated.