Iran
Commander Stresses IRIAF's Close Watch on Enemies' Moves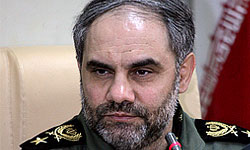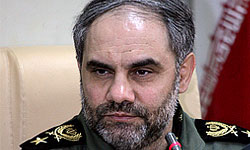 Commander of the Islamic Republic of Iran Air Force (IRIAF) Brigadier General Hassan Shahsafi said his forces are closely monitoring all the moves of the trans-regional troops and are well-prepared to repel enemy threats.
"The Air Force is capable of neutralizing any threat that endangers the country's security by monitoring all regional and trans-regional threats," Shahsafi said on Thursday.
He reiterated Iran's defensive doctrine, and added, "We have repeatedly announced that our doctrine is a defensive one and we do not intend to attack any country and will not do so."
However, the commander said, Iranian forces will strongly counter any attack against the country.
In similar remarks in October, Supreme Leader of the Islamic Revolution Ayatollah Seyed Ali Khamenei described the Iranian Armed Forces' full preparedness as a major deterrent to enemy attacks, and meantime stressed that the country will not step back in case of any foreign aggression.
The Leader lauded Iran's high military preparedness, and stated, "The only reason the power mongers' motivation for waging war has downgraded or getting weakened is the general readiness of Iranian nation and the defense readiness of the armed forces."
Israel and its close ally the United States accuse Iran of seeking a nuclear weapon, while they have never presented any corroborative document to substantiate their allegations. Both Washington and Tel Aviv possess advanced weapons of mass destruction, including nuclear warheads.
Iran vehemently denies the charges, insisting that its nuclear program is for peaceful purposes only. Tehran stresses that the country has always pursued a civilian path to provide power to the growing number of Iranian population, whose fossil fuel would eventually run dry.
The Zionist regime has recently intensified its war rhetoric against Tehran, warning that it plans to hit Iranian nuclear facilities.
Iran has, in return, warned that it would target Israel and its worldwide interests in case it comes under attack by the Tel Aviv.