North America
Syria
Commander: US Seeking to Wear Off Iran's Influence through ISIL Proxy War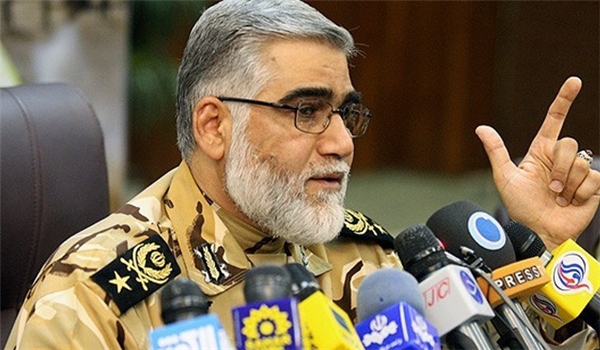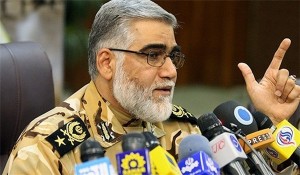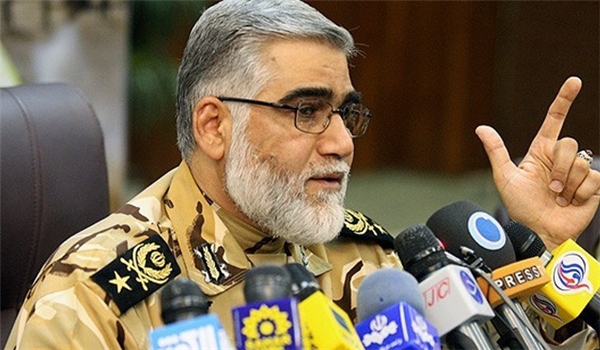 Commander of the Iranian Ground Force Brigadier General Ahmad Reza Pourdastan blasted the crimes committed by the Islamic State of Iraq and the Levant (ISIL) in different regional countries, and said they are the US proxy force fighting to wear off Iran's influence in the region.
"Today, the enemy is seeking to overthrow the Islamic Revolution through different threats, soft wars, economic sanctions and proxy wars," Pourdastan said, addressing a gathering near the Northern city of Amol on Friday evening.
Noting that the US has waged a proxy war in the region, he said, "By killing people, the ISIL forces in the Arab states and al-Nusra Front in Syria are fighting for the US in a proxy war."
Many Iranian officials and military commanders have blamed the US and its regional allies for the recent insecurities in the countries neighboring Iran, specially in Iraq.
Lieutenant Commander of the Islamic Revolution Guards Corps (IRGC) Navy General Alireza Tangsiri warned in June that the US and other enemies of Iran who have failed in their plots against the country are now trying to disturb security in the region to push back the Islamic Revolution.
"Today, our enemies led by the US have resorted to seeking excuses, fabricating deceitful and unreal images and undermining security to confront the influence of the Islamic Revolution," Tangsiri said in Tehran.
He underlined the necessity for maintaining unity and increasing knowledge and wisdom against enemies' plots which he said emerge in a new shape and form each day.
Also in June, Commander of Iran's Basij (volunteer) Force Brigadier General Mohammad Reza Naqdi condemned the crimes committed by the terrorist Takfiri and Salafi groups in the region, and said these crimes are supported by the western states and certain oil-rich Arab countries.
"These (Takfiri) streams that introduce Shiites as infidels, issue decree for their killing, commit crimes and massacre innocent people under the pretext of (obeying) Islam and differences (between Shiite and Sunni Islam) in their fatwas (religious decrees) say nothing but lies," Naqdi said in the Southeastern province of Sistan and Balouchestan.
He said that the Takfiri groups commit crimes in line with the ominous goals of the arrogant powers and obey the western and Israeli think tanks as they are supported by certain regional Arab countries' petrodollars.