Iran
Commander Vows Iran's Harsh Response to Threats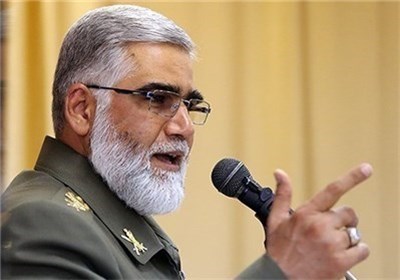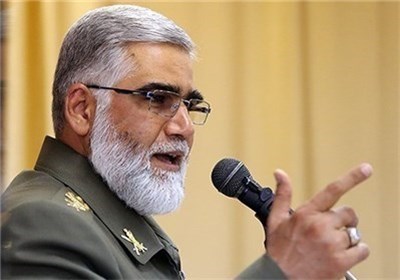 TEHRAN (Tasnim) – Commander of Iran's Army Ground Force reaffirmed on Tuesday that the country's crushing response awaits not only the sources of threat, but also their sponsors.
"The Armed Forces are at the highest level of preparedness to monitor the threats and arrange the necessary capacities, and in case of any threat, we will make the one that has made a threat and its supporters regret," Brigadier General Ahmad Reza Pourdastan said on Tuesday.
Back in May, Iran's Ministry of Defense had also announced in a statement that the Islamic Revolution Guards Corps (IRGC) and the country's other Armed Forces will foil hostile plots and give a crushing response to any threat.
In recent years, Iranian Armed Forces have made major breakthroughs in various defense spheres and elevated the country's defense capabilities to unprecedented levels.
The Islamic Republic, however, has repeatedly said its military might poses no threat to other countries, insisting that its defense doctrine is merely based on deterrence.