Iran
Commander Vows IRGC's Firm Response to Threats to Iran's Kurdistan Security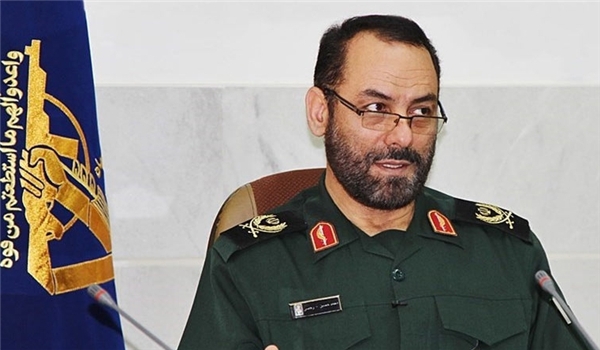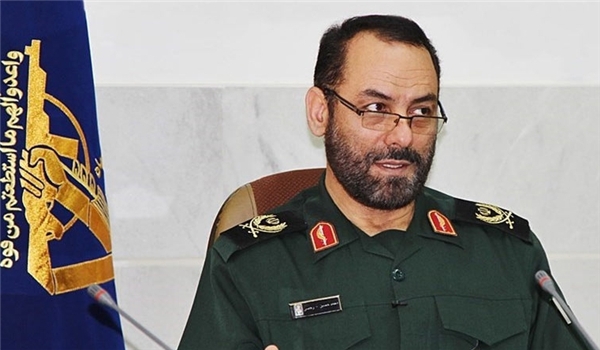 A senior regional commander of the Islamic Revolution Guards Corps underlined that the IRGC will give a resolute response to anyone threat to the security of Iran's Kurdistan region.
"We will not allow the disruptors of security to emerge in (Iran's) Kurdistan region," Commander of the IRGC Beit ol-Moqaddas Corps Brigadier General Mohammad Hossein Rajabi told reporters in the western city of Sanandaj on Friday.
General Rajabi's remarks came in reaction to some news reports by some western media outlets that the Islamic State of Iraq and the Levant (ISIL) Takfiri terrorists "have penetrated to Iran's Kurdistan region".
He noted that security is prevalent in all parts of Iran's Kurdistan region.
"The people of Kurdistan province are committed Muslims and they hate the Takfiri groups," Rajabi said.
Last month, General Rajabi reiterated that Kurdistan's Beit ol-Moqaddas Corps will do its utmost efforts to restore and maintain security as the biggest asset of the nation and society.
Yet, the General underlined that restoring security in Kurdistan "does not mean prevailing a security atmosphere in the region, and said, "No enemy can influence our security and we have the means and capability to fight at equal and even with more power the threats posed by the enemy as we believe maintaining security is our religious and revolutionary duty."