Iran
Commander Warns Enemies Not to Test Iran's Power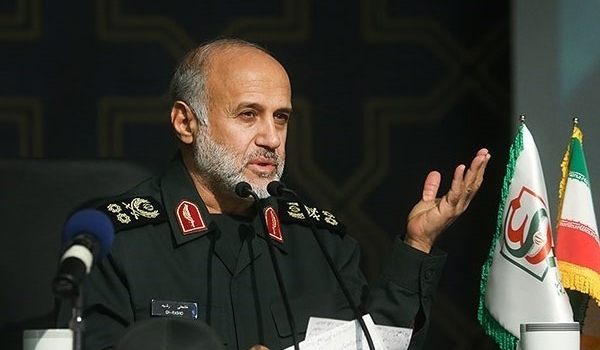 Commander of Khatam ol-Anbia Headquarters Major General Gholam Ali Rashid warned enemies against any miscalculation about Iran's military power, stressing that their attempts to destabilize the country are in vain.
"We warn the enemy not to miscalculate the Iranian nation's power and will, otherwise, it will have high costs," General Rashid said, addressing an open session of the parliament in Tehran on Saturday.
He underlined Iran's missile and air defense power to defend the country's people, and said, "The reason for enemy's concern, pressure and pretexts against our pin-pointing missiles with precision-striking power and capability to hit the warships is that it sees Iran as an independent owner of missile power."
General Rashid also underscored Iran's influential role in the region, saying that the US and Israel are angry at the country for this strategy and for enjoying two components of power which lead to deterrence.
In relevant remarks on Friday, Head of the Islamic Revolution Guard Corps Public Relations Department Brigadier General Ramezan Sharif said that American troops dispatched to the Persian Gulf from home thousands of miles away are not motivated enough to fight a war with Iran and as a result are shivering with fear.
"We are today witnessing American soldiers in the Persian Gulf with shivering hands and pale faces standing behind a mountain of equipment living like robots in the face of the will of the progenies of this nation," Brigadier General Ramezan Sharif said in a ceremony on commemorating the 39th anniversary of the liberation of Khorramshahr from the military of the former Iraqi dictator Saddam Hussain.
"In the battlefield, we fought against those who were more motivated, powerful and regionally dominant than Americans. Whom are you trying to frighten with sending troops from thousands of miles away," added the IRGC commander.
The commander reminded that after the victory of Iran in Operation Beytolmoqaddas, which led to the liberation of Khorramshahr, thousands of enemy soldiers escaped and thousands of them were caught captive, and asked, "What's your escape way back if you make a mistake?"