Yemen
Commander: Yemeni Missile Destroys Terrorists' Arms Depot in Ma'rib Province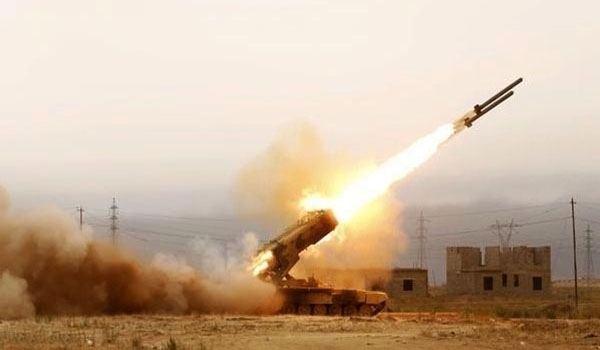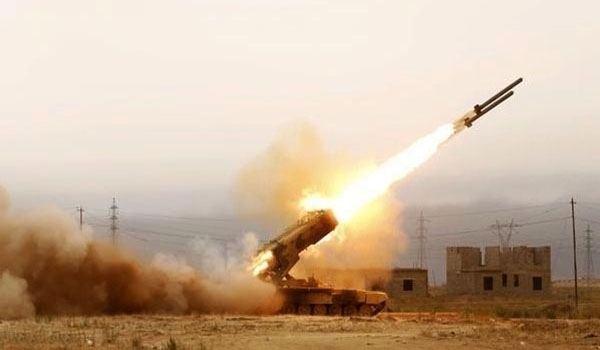 A senior Yemeni commander announced that the country's missiles hit and destroyed the terrorists' arms depot in Ma'rib province, killing over two dozen terrorists.
"The Yemeni forces targeted the pro-Saudi terrorists' arms depot in the Southern part of Ma'rib province and killed 25 terrorists," Senior Ansarullah Commander Al- Al-Houthi told FNA on Tuesday.
He noted that fierce clashes are currently underway between the Yemeni army and terrorists in Ma'rib province.
Meantime, al-Houthi said that the Yemeni army's special forces entered the Jizan province in Southern Saudi Arabia.
Earlier on Tuesday, the military sources disclosed that the Yemeni army fired a ballistic missile at a strategic airbase of Saudi Arabia in the Southern part of the kingdom.
"Saudi Arabia's Khaled bin Abdel Aziz airbase near Khamis Mushait region was hit by Yemen's Qaher-I missile, sustaining heavy losses," a military source said.
There is still no report on the number of casualties, but similar ballistic missile attacks by Yemen have incurred heavy losses on the Saudi personnel and military equipment in the past.
The attack came in response to Saudi Arabia's continued air raids on the civilian population across the impoverished nation.
On Saturday, the Yemeni army and popular forces pounded an industrial zone in the Southern part of Saudi Arabia with as a scud missile.
The Saudi industrial area comprising a power plant and a desalination plant in al-Shaqiq region of Jizan province came under Yemen's Scud missile attack.
The Yemeni ballistic missile precisely hit its target in Jizan Industrial zone, the army reported.